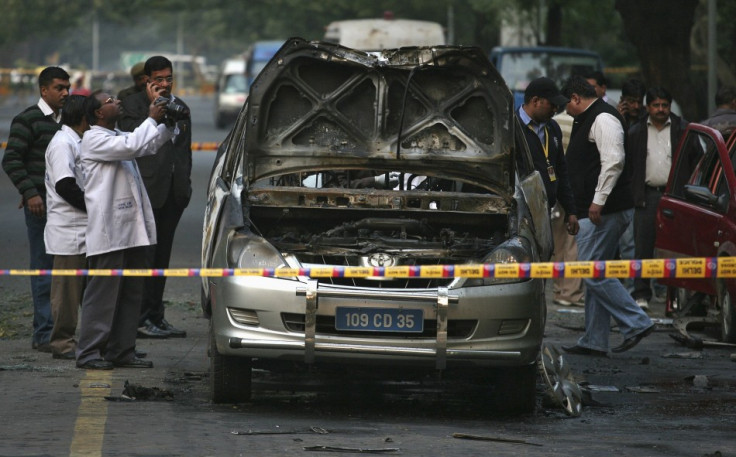 Israeli missions in India and Georgia are targeted on Monday late afternoon, with four people injured in an explosion in New Delhi, which tore apart an Israeli diplomat's car, according to Indian TV channels.
An explosion took place close to the Israeli embassy in New Delhi, according to David Goldfarb, an embassy spokesperson. The Indian Foreign Ministry confirmed to the media that the target was Israeli Embassy or diplomats in New Delhi.
Possibility of a terror strike is not ruled out by the Indian officials.
The incident occurred at 3.15 pm local time at about 500 metres from the residence of the Indian Prime minister and close to the Israeli embassy.
Eyewitnesses were quoted by TV channels that two young men on a motorcycle threw something on the car in which the Israeli diplomat was travelling.
Central Forensic Sciences Laboratory (CFSL), a specialised agency which investigates high profile crimes, has been pressed into service at the incident spot.
The injured have been rushed to the RML hospital in the capital. One person was taken to the All India Institute of Medical Sciences (AIIMS), where seriously injured are generally admitted.
A second attempt in Tbilisi in Georgia was aborted with the device defused.
Immediately after the incident, Israeli missions around the world have been put on high alert.
Today is the fourth anniversary of the assassination of Hezbollah arch-terrorist Imad Mugniyah.