The new Google Nexus 7 tablet is now available for pre-order in the UK and will go on sale on 13 September, starting at £199.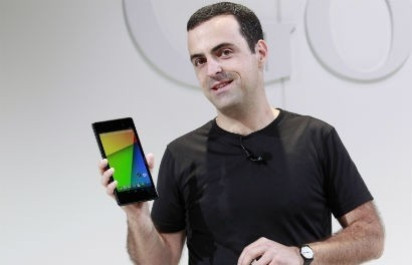 Asus announced that its new tablet will cost £199 for the 16GB model and £239 for the 32GB model, meaning the smaller version is the same price as when the original Nexus 7 launched a year ago, as an 8GB model temporarily took the lower £159 pricepoint, before being dicontinued.
Meanwhile, a 32GB model with 4G will be available for £299, but the official word on a release date is sometime "in the coming weeks," rather than PC World's 13 September claim.
The year-old Nexus 7 currently costs £159 and £199 for the 16GB and 32GB models respectively, but Google may lower these prices once the new model arrives in order to shift old stock; indeed, Currys now lists the 32GB model at £189.99.
Announced on 24 July, the new Nexus 7 is manufactured for Google by Asus, has a 7in screen with a full HD resolution of 1920 x 1200, is slightly slimmer but taller than last year's model, and is powered by a 1.5Ghz Qualcomm Snapdragon processor with 2GB of RAM.
The Nexus 7 runs Android 4.3 Jelly Bean, a new version of Google's mobile operating system announced alongside the new tablet and including new features, such as restricted user accounts (similar to Kids' Corner in Windows Phone 8) and low energy Bluetooth to help save battery life.
As an update from the old Nexus 7, Google has given the 2013 model an NFC (near field communication) chip and a 5-megapixel rear camera where there wasn't one before.