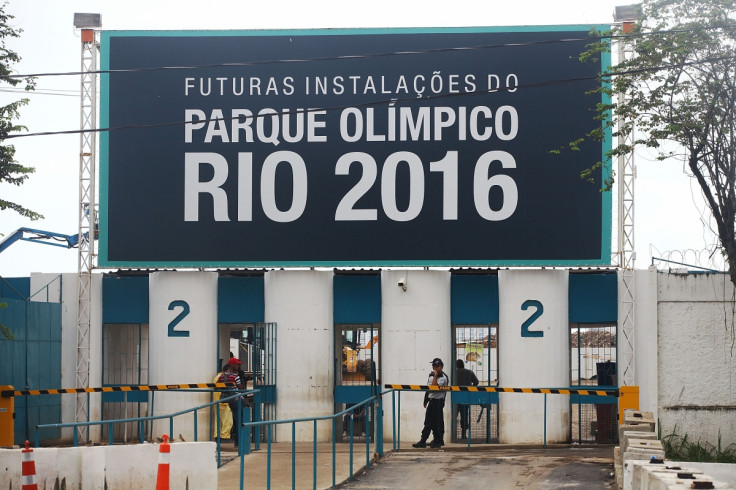 Transgender athletes who have not undergone gender reassignment surgery should be allowed to compete in the Olympics and other international sporting events, according to new guidelines issued by the International Olympic Committee.
The policy change opens the way for transgender athletes who have not undergone surgery to compete for the first time in the Olympics at the 2016 Summer Games in Rio de Janeiro.
The guidelines are designed as recommendations — not regulations — for international sports federations and other bodies to follow, but they are expected to be officially adopted by the IOC.
Transgender athletes have been cleared to compete in the Olympics since 2004, but only after surgery, and after a minimum of two years hormone therapy and being legally recognized as their changed gender. But a hearing conducted by the IOC concluded that insisting on "surgical anatomical changes as a pre-condition to participation is not necessary to preserve fair competition, and may be inconsistent with developing legislation and notions of human rights."
It is "necessary to ensure in so far as possible that trans athletes are not excluded from the opportunity to participate in sporting competition", the IOC said in its three-page document. "The overriding sporting objective is and remains the guarantee of fair competition."
The IOC reviewed its guidelines in light of changes in social attitudes, scientific information and legal rights of the transgender community. The issue of transgender athletes was highlighted in 2015 when former Olympic Decathlon gold-medal winner Caitlyn Jenner transitioned.
Athletes who transition from female to male "are eligible to compete in the male category without restriction," under the guidelines.
The new policy, however, would require certain restrictions on those transitioning from male to female. They must declare their "gender identity" is female and cannot change that, for "sporting purposes," for a minimum of four years. They must also demonstrate that they have low levels of testosterone in their system at least 12 months before a competition, subject to testing. The level may be re-evaluated on a "confidential" case-by-case basis, "considering whether or not 12 months is a sufficient length of time to minimize any advantage in women's competition."
An athlete transitioning to a woman must undergo hormone therapy and demonstrate that the total level of male testosterone in the blood has been below 10 nanomols per litre for at least a year before competing.
The document cautions that the guidelines are a "living document and will be subject to review in light of any scientific or medical developments."
The document also notes that "rules should be in place for the protection of women in sport and the promotion of the principles of fair competition." If women with hyperandrogenism — high levels of testosterone — are "not eligible for female competition, the athlete should be eligible to compete in male competition."
Indian sprinter Dutee Chand (in 2014) and South African runner Caster Semenya (in 2009) were both challenged in international competitions because of concerns about hyperandrogenism, but were eventually cleared to compete.
The new IOC guidelines were approved after a meeting in November 2015 in Lausanne, Switzerland, of Olympic officials and medical experts. There are no plans for the guidelines to be sent for approval by the IOC executive board, IOC medical director Dr Richard Budgett told the Associated Press.
"This is a scientific consensus paper, not a rule or regulation," he said. "It is the advice of the medical and scientific commission and what we consider the best advice."
The IOC used to conduct gender verification tests at the Olympics, but the chromosome-based screenings were dropped before the 2000 Sydney Games because they were deemed unscientific and unethical.