Caitlyn Jenner: I Am Cait star to reveal transgender journey in forthcoming tell-all memoir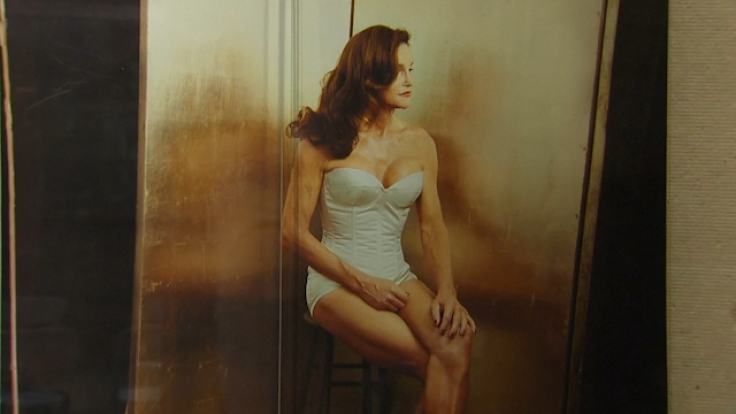 Those who can't get enough of Caitlyn Jenner will not have to wait long for "much, much more", as she is writing a tell-all memoir due out in 2017.
The former Olympian will write the book with author Buzz Bissinger, who promises there are new territories to cover about Jenner's life and her transgender journey. Bissinger wrote the Vanity Fair article about the I Am Cait star, spending months together as Jenner made the transition from man to woman. The 66-year-old approached Bissinger to help write her memoirs months after the Vanity Fair piece came out.
Bissinger wrote the award-winning book Friday Nights Lights, which became a best-seller, a movie and a TV series, about an all-important high-school football team in a small Texas town. He has also penned a story in GQ magazine about his own journey of sexual experimentation and cross-dressing.
"People are different. I'm different," Bissinger told Entertainment Weekly in a long interview about the project. "I have certain gender issues that I deal with, I have leather fetish issues that I deal with and obviously Caitlyn's issues are gender dysphoria. But we all have secrets, we all have differences, and my hope is people will read this and understand how difficult they can be and how liberating they can be."
Bissinger said he and Jenner developed an important bond while working together on the Vanity Fair piece. "We just got along really well with one another and she felt comfortable with me," he said. But Bissinger has insisted the book must be the truth, the whole truth.
"I said: 'Look, Caitlyn, if you're going to do this, in for a dime, in for a dollar. Everything has to be on the table. That doesn't mean it's going to be gossipy or salacious, but you cannot leave anything out because otherwise, I don't want to do it'. And she got that and she agreed," he said.
"I'm not just going to talk to you, I'm going to talk to other people and when other people say things, it's a way of holding you accountable," he warned her, though Bissinger said the book will be a first-person account of Jenner's life.
Bissinger promised there is "much, much more to be told, about her life, thinking about making this transition, about the pain you go through, the confusion you go through, and lacing it with anecdotes and trying to make it as specific as possible".
He added: "I can honestly say that Caitlyn is one of the most honest people that I've ever worked with. She was very, very open, but that doesn't mean that there weren't some things [in the Vanity Fair piece] she wanted off the record. That was obviously honoured. But she's open about her life, open about this great relationship that she had with the four Jenner kids, and I found that very, very appealing.
"She's also fun to be with. If you're going to do something like that, the person has to be fun. She's open, has has a good sense of humour, we laugh a lot, we have a good time, and then we know when to be serious. I can tell you that she's extremely focused on this book. Caitlyn is a very, very focused human being and we have to remember, she did train every day for eight years to win the decathlon. She's a very, very focused person, and she's into this."
© Copyright IBTimes 2023. All rights reserved.