British actress Rebecca Root, star of the BBC's Boy Meets Girl, said 2015 would be "the year to be trans" – and her prediction was spot on. The last 12 months have been pivotal for the transgender movement, from Caitlyn Jenner's Vanity Fair interview to the jailing of transgender women in male prisons, both of which ignited important public debates about trans rights.
As well as legal victories, transgender issues have received an unprecedented level of visibility in the public sphere, from the appointment of the first trans member of staff in the White House to the UK government's first parliamentary inquiry into trans discrimination.
But while progress has been made, backlash has also become inevitable. Violence against transgender people is on the rise, with at least 23 known killings of trans women in the US this year, a figure which has nearly doubled since 2014. In December, a US marine was jailed for 12 years by a Philippine court for the murder of a transgender woman. In the UK, hate crimes targeting trans people is an escalating problem.
As we enter 2016, here are ten of the key moments in the trans movement this year.
January
President Barack Obama mentioned transgender rights in his State of the Union Address for the first time. "That's why we defend free speech and advocate for political prisoners, and condemn the persecution of women, or religious minorities, or people who are lesbian, gay, bisexual or transgender," he said.
Obama's use of the words "lesbian" and "bisexual" were also firsts, but it is not the first time he has made history with his choice of inclusive lexicon – he has also mentioned transgender people in previous public speeches, and is the first president to have done so.
February
Despite the tendency to link transgender people with lesbian, gay and bisexual people in the acronym LGBT, major gay rights group Stonewall did not officially support trans people until February. In a grovelling statement, it apologised "for the harm that we have caused" and confirmed it would now work towards trans equality.
The charity published a report which read: "After hundreds of conversations with trans people and also with our supporters and partners, we have decided to extend our remit to become a charity which campaigns for lesbian, gay, bisexual and trans equality. Whether it's challenging bullying in our schools, tackling hate crime on our streets or working to make our public services truly equal for all who use them, we have a responsibility to use our voice and our 25 years of experience to help create real change for trans people."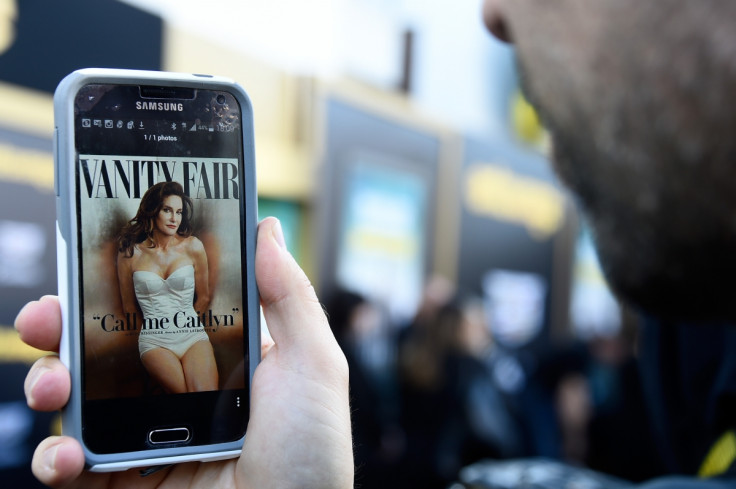 June
Olympic decathlon gold medallist Bruce Jenner launched her new life as a woman called Caitlyn Jenner, a gender she says she has possessed for years. She appeared on the cover of Vanity Fair in a silk corset under the headline "Call me Caitlyn" and in the accompanying article, cast light on the challenges she faced during her transition.
Later in the month, Jenner made her first major public appearance in Los Angeles where she received an Arthur Ashe Courage Award.
July
The Pentagon announced it would lift a ban on transgender people participating in military service next year, formally ending one of the last gender or sexuality-based barriers to participation in the US army. The Williams Institute at the University of California at Los Angeles estimates that 15,500 transgender people serve in the US military but are forced to conceal their identities.
July
In Britain, MPs launched their first-ever inquiry into transgender equality, noting that trans people still face discrimination and stigma in almost every aspect of life. The landmark parliamentary inquiry assessed the challenges transgender people face in schools, education, the NHS and the criminal justice system.
July
Ireland passed a law allowing transgender people to change their legal gender with no medical or state intervention, becoming the fourth country in Europe to allow trans people over 18 to do so without intervention. The majority of European countries require trans people to undergo surgery and sterilisation, or be diagnosed with a mental health condition and get divorced if married, in order to have their gender legally recognised.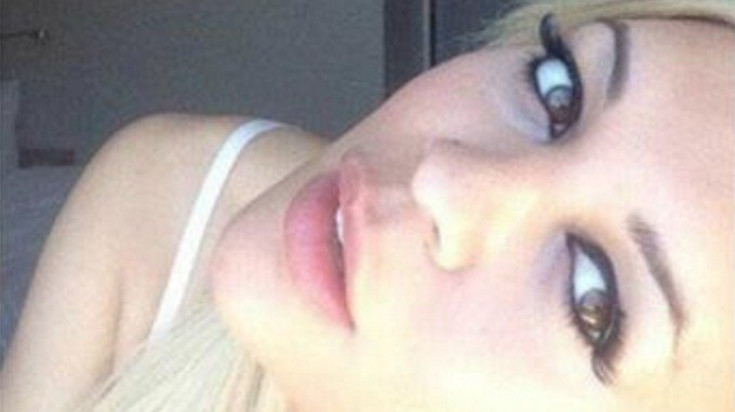 August
The White House appointed its first openly transgender staff. Raffi Freedman-Gurspan, who was a policy advisor at the National Center for Transgender Equality, began as an outreach and recruitment director for presidential personnel.
Valerie Jarett, a senior White House adviser, said in a statement: "Her commitment to bettering the lives of transgender Americans, particularly transgender people of colour and those in poverty, reflects the values of this administration."
October
Tara Hudson was moved to a female prison after initially being sent to an all-male prison. The 26-year-old, who was sent to HMP Bristol after admitting assault over a bar fight, was born male but has lived her entire adult life as a woman. In her first phone call since being sent to a male prison, she told her mother she had become a victim of harassment and abuse.
More than 150,000 people signed an online petition for Hudson to be transferred to a female prison, following which she was moved. Her case sparked widespread criticism against transgender women and transgender men being sent to the wrong prisons for their respective genders.
In November, the UK government announced it was re-examining its policy on transgender prisons, following the death of Vikki Thompson in a male prison in Leeds.
October
Students tried to "no platform" Germaine Greer at a university after the influential writer said trans women were not "real women" - in a string of similar comments - which prompted a public conversation about intersectionality and the inclusion of transgender women in the feminist movement. Whether or not de-platforming Greer was the right decision, the backlash against her comments are evidence of attitudes changing for the better.
November
Vietnam passed a law enshrining progressive rights for trans people by allowing those who have undergone reassignment to register under a new gender. According to advocacy groups, the move may pave the way for gender reassignment surgery in the authoritarian communist nation. The operation is currently illegal and those seeking reassignment tend to have the procedure over the border in Thailand.