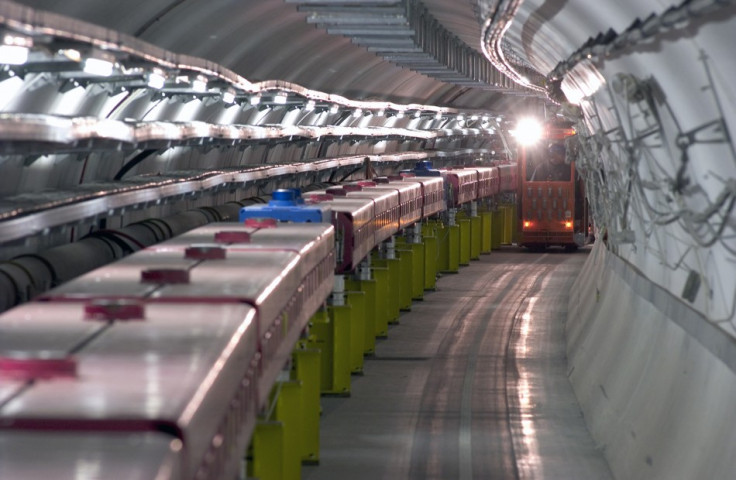 A particle collider that will allow scientists to peer deeper than before into the atom could be built once sanctioned by the US Department of Energy (DOE).
The Electron-Ion Collider (EIC) met the approval of the Nuclear Science Advisory Committee (NSAC), sending positive signals for the collider which could provide unprecedented insights into how protons and neutrons are built from quarks and gluons, the particles that act between them.
The current leading facilities for studying quark-gluon matter are the Relativistic Heavy Ion Collider (RHIC) at Brookhaven National Laboratory in New York and the Large Hadron Collider at Cern in Geneva.
Here protons and heavy ions are smashed together to recreate the conditions of the early Universe, when the sub-atomic particles existed as a plasma.
The EIC will collide electrons with either protons or heavy ions, generating similar high levels of energy but the collisions will be more precise and can provide a more detailed picture of the particles, reports Nature.
The EIC would be ideal for studying an exotic state of matter that is made up entirely of gluons. It will also probe the puzzle of the missing spin of the proton.
The spins of the three constituent quarks of the proton add up to only about one-third of its own spin. The EIC will look for the difference in the spin of the proton's gluons, the angular momentum of its quarks or of the gluons from their orbital motion, or a mixture of all three.
The machine will probably be built by upgrading any of the present facilities like adding an electron-beam facility to RHIC or by adding an ion accelerator and new collider rings to the Continuous Electron Beam Accelerator Facility at the Thomas Jefferson National Accelerator Facility.
It is yet to be decided if the project will be solely a US initiative or an international collaboration.
There have been proposals at Cern and in China to develop such electron-ion colliders.
It was in particle collisions at Cern that the Higgs boson or 'god's particle' was detected first in 2012. The discovery verified the Standard Model theory of particle physics which predicted that particles gain mass by passing through the Higgs field which creates a drag.
Particles racing through such a field would perturb the field and create a Higgs particle, but these are highly unstable and disintegrate fast, making detection difficult.
Two new sub-atomic particles were also detected recently by the particle accelerator at Cern, which now aims to look for dark matter that makes up 96% of the matter in the universe, as also create mini black-holes during the collisions.