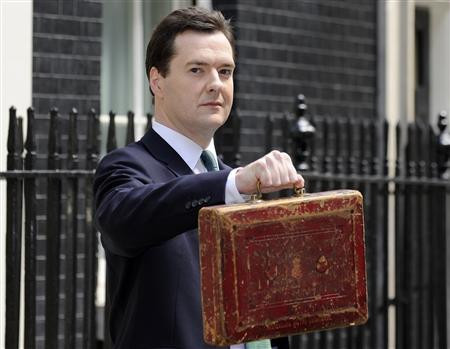 The new Coalition government of UK has set out its plans to cut the huge structural deficit that it faces since coming to power in the General Elections that took place earlier this year on 6th May.
The 'Emergency Budget' announced as part of its election manifesto - promises to make Britain a debt-free country by the end of its five years.
Outlining his vision, George Osbourne, the Chancellor of the Exchequer, announced an ambitious plan to reduce spending in real terms by £40bn per year.
"I am not going to hide hard choices from the people, nor hide them in small print in the budget documents." said the Chancellor of the Exchequer as he took to the stand. "Structural deficit will reduce to 4.8 pct initially and be 'eliminated' by 2015-16."
The structural deficit, currently widening is the gap between the amount he spends and receives in taxes.
In order to fulfil his long-term goals, George said that the UK would need to go through the pain of spending cuts together, adding, "Everyone will share in it's rewards".
The full budget document can be found here however most of the announcements are well-documented with some tax increases along with spending cuts (approximately 23 pct), pay freezes, as well as a bank levy. The biggest surprise came in VAT (Value Added Tax), which rose 2.5 pct to 20 pct.
However, most of the measures announced today were aimed at decreasing Government spending with child tax credits, disability allowance and housing benefit all affected in some way to reduce government spend.
Howard Archer, chief UK and European Economist for IHS Global Insight in London commented:
"This is a budget all about reining in the public deficits and returning government finances to a sustainable state by the end of this parliament."
Jonathan Loynes, Chief European Economist at Capital Economics in London said:
"Adding the new measures to the previous Government's plans points to a total fiscal tightening of over 6% of GDP over the next five years, the bulk of which (77%) will come from real spending cuts."