New York's free public WiFi and calling booths are coming to the UK in 2017
The kiosks will also charge your phone and offer access to maps and directions.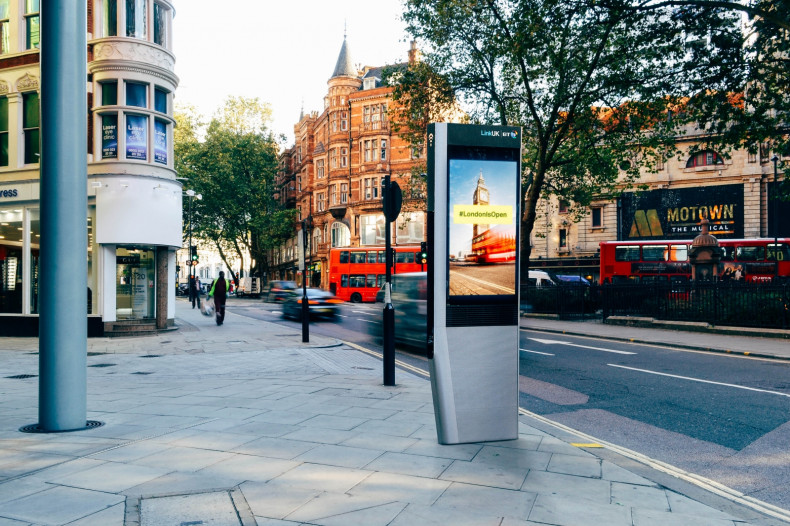 The people behind New York's free Wi-Fi initiative are bringing their kiosks to the UK under a new partnership with BT. Dubbed LinkUK, the booths will offer free calls and internet access and serve as a next-generation replacement to Britain's iconic red phone boxes.
The first of such Link kiosks are expected to arrive in 2017, first rolling out in London before reaching other major cities in the UK. The booths will be free to use and offer access to "ultra-fast" public Wi-Fi with speeds of up to 1GBbps.
Additional services include free calls to UK mobile and landline numbers and mobile device charging. Each Link kiosk will feature two 55in HD displays that will be able to show local information such as maps, directions and public service announcements.
There will also be on-board sensors capable of monitoring air and noise pollution, as well as weather and traffic conditions. BT said this could potentially offer a variety of new IoT-based "smart services" to local authorities.
Link UK will be funded by advertising from UK ad agency Primesight, meaning no extra expense for taxpayers. At least 750 Link kiosks are to be rolled out the UK over the next few years, according to BT.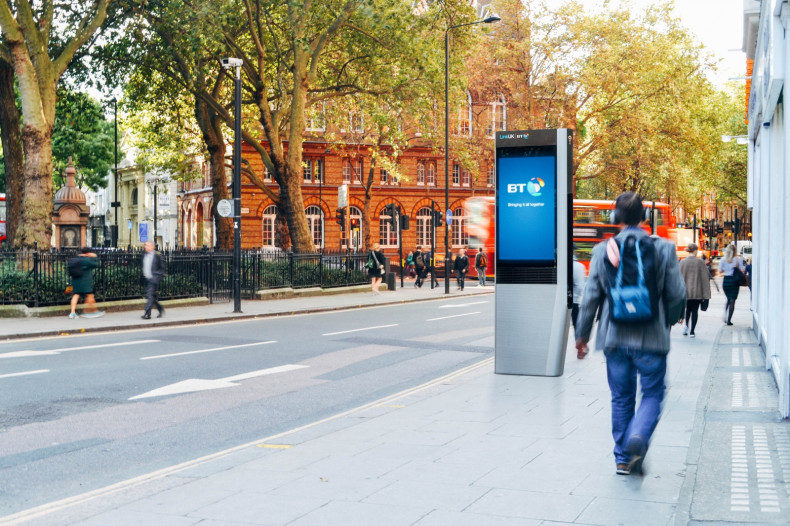 The booths first appeared in New York in January 2016 as part of LinkNYC, a free public service initiative spearheaded by Intersection, part of the Google Alphabet-backed start-up Sidewalk Labs. While generally welcomed, city officials later pulled the plug on the booths' free internet capabilities following complaints that some people were abusing the feature.
Dan Doctoroff, chairman & CEO of Intersection, said: "As a global hub for media and technology, London is the ideal city for Intersection to invest in the expansion of connectivity, digital innovation and our business. LinkUK from BT will bring tremendous benefits to Londoners, visitors, local businesses, and international brands and we look forward to working with our partners, BT and Primesight, to transform this great city's streetscape."