Real Madrid boss Jose Mourinho has reportedly sent text messages to his Newcastle United counterpart, Alan Pardew, ahead of the Magpies' first leg Europa League qualifier in Greece. Newcastle have been drawn against Atromitos FC.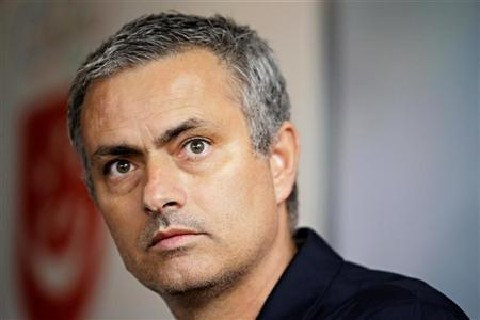 The 51 year old Newcastle manager, who was recently charged by the FA for a physical incident involving a match official during a 2-1 defeat of Spurs, said he was delighted his club was being noticed by managers of other teams.
"I had a text from Jose Mourinho on Tuesday, 'Wishing you all the best', and it's things like that which make you realise things are good. We are getting noticed. I don't usually get texts from him, perhaps the fact we are in Europe and did well last year is part of that. It's nice for everyone that other managers are looking out at us. I think we are doing a good job," The Sun quoted Pardew as saying.
Mourinho's attention would have been caught by a stellar performance in last season's Premier League, which saw the then newly-promoted team storm to a fifth place finish and, albeit briefly, even entertain hopes of a Champions League spot. Newcastle return to European competition for the first time in five years.
However, Pardew does admit the enormity of Newcastle's achievements to date have been staggering and confessed he did not expect such fantastic rewards.
"I'd have found it surprising had anyone said we'd be in Europe by now. I would have thought we would have to win one of the cups. We are very proud we have done it through the league," he said.
One Eye on the League
Newcastle will want to give a good account of themselves over these two legs and it must be argued they are comfortable favourites to deal with Atromitos but they will have to do so, at least for this leg, without key players like Demba Ba, Fabricio Coloccini, Tim Krul and Chieck Tiote. Pardew has emphasised the league is just as important as European competition and has one wary eye on a Premier League fixture against Chelsea, scheduled for a mere 48 hours after this game.
"Whatever result we get here we can't jeopardise Chelsea. We have to make sure we have enough in the locker and prepare for the second leg when we do have time," he explained in The Sun's report.