Demba Ba is not set for talks with any other clubs, according to local Newcastle media, with the striker reportedly becoming increasingly frustrated with stories connecting him to an exit from the Toon.
Ba joined the north eastern side last summer on a free transfer from West Ham, and after scoring 16 goals so far, he looks to be one of the best investments of any club over the last year.
Newcastle owe a great deal of their recent success to the Senegal international, and as a result speculation has surrounded Ba's future despite the star having just moved to St James' Park.
But the Journal claims that the 27 year old is in fact happy at Newcastle, and is keen to sign a long-term deal with the club to help them realise their once-seemingly impossible Champions League ambitions.
With a release clause claimed by Harry Redknapp to be less than £7 million, clubs are no doubt interested in Ba's services as he considers his future.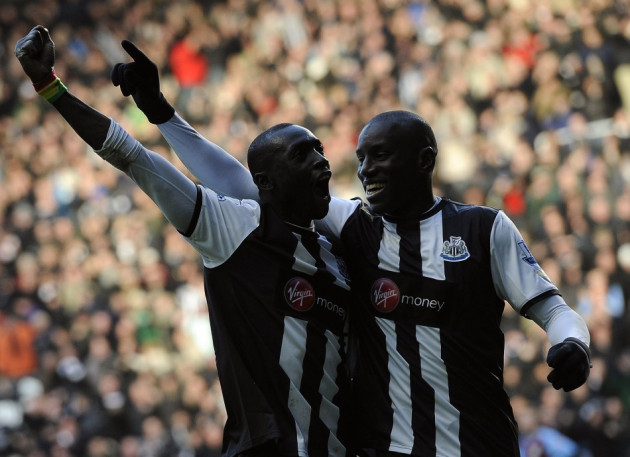 In March, Ba said that he was committed to Newcastle, telling the Telegraph: "Newcastle is a special place to play football. My future has been speculated about a lot. I was in Africa [in January] and my friend said 'You are leaving Newcastle' and I started laughing."
But with silence from Ba as he discusses his future with the club, former Newcastle star Micky Quinn was prompted to insist on a long-term public commitment from the hitman.
"All the fans would like to know is one thing, and that's whether he's committed to staying at the club that signed him on a free transfer last summer and took a chance on him," he said.
"If he wants to achieve something and have a great career with Newcastle and become a legend along the way, he can.
"But if he wants to simply go and earn a bucket load of cash, then for me he's better off leaving now."
While Redknapp has now left Tottenham, Spurs are still believed to be interested in Ba, along with Turkish side Fenerbahce.
But Ba is said to be concentrating on getting ready for pre-season training with Newcastle rather than considering the option of moving to another club.