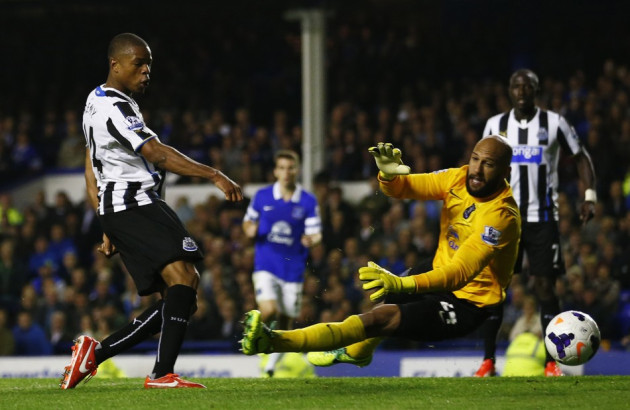 Queens Park Rangers striker Loic Remy has admitted he is unsure whether his loan stay at St James' Park will be made permanent.
Having been previously on the brink of signing for the north east club last January, the France international has returned on a loan deal from Queens Park Rangers and has immediately shown what the club missed out on last season with five goals in his last three games.
After scoring twice for Newcastle as they continued their march up the league table following victory over Cardiff City, Alan Pardew revealed his regret over not signing the 26-year-old at the beginning of the year, indicating the club will do all they can to sign him on a permanent deal at the end of the season.
Although he admits he is enjoying working under Pardew, the former Marseille man insists he will not be rushed into making a decision.
"I regret nothing. I decided to join QPR in January. I was happy to see Newcastle back for me, and I now do my best for the club as they have tried to sign me twice," Remy was quoted as saying by Le10Sport .
"Pardew? He is very close to me. He tells me a lot and helped me refocus on my game and it helped me a lot, especially in terms of adaption (to Newcastle.)
"But for what will happen next, I do not know. For now, I have not decided on anything that happens after my loan period. I have time to make a choice."
QPR boss Harry Redknapp seemingly paved the way for his €10m signing to join Newcastle on a permanent deal by announcing last week the Frenchman does not figure in his long term plans at Loftus Road.
"Remy wanted to go to Newcastle, so good luck to him. I hope he does well," Redknapp told the Shields Gazette.
"He's not in my thoughts. I only want people who are here and want to be here, that's all I'm concerned with.
"Taarabt and all those who've gone on loan, good luck to them. I hope they do well, stay where they are and get a contract there."