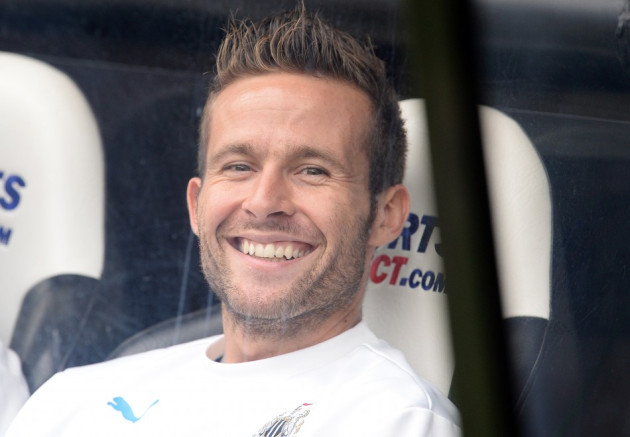 Newcastle United midfielder Yohan Cabaye has called for the club's director of football Joe Kinnear to explain why the Frenchman's proposed moved to Arsenal failed.
The 26-year-old was the subject of a reported bid of £10.2m from the Gunners hours before the club's first game of the season, an offer that manager Alan Pardew described as 'disrespectful' given its timing.
Cabaye appeared determined to push through a move to north London and refused to play for Newcastle in their opening two games of the season, before resolving the issue with the club, apologising to the Newcastle fans in the process.
Kinnear's role as the man in charge of the club's transfer dealings has been under severe scrutiny since its inception in May, with most criticism directed at his inability to sign a single player during the summer with the loan arrival of Loic Remy the club's only significant piece of business.
The former Wimbledon manager may have won a few plaudits for retaining Cabaye's services, but the midfielder himself has left it to Kinnear to explain some of the finer details of the transfer saga.
"The only person who can explain what happened is Joe Kinnear," Cabaye said. "If he is honest, he will tell it. Otherwise it will not get out of my mouth."
The former Lille star received a mix reception upon his return to the first team following his self-imposed exile, something Cabaye bears no grudge over given what occurred over the summer months.
"Was my failed transfer difficult to swallow? At first, yes," he added.
"But you have to quickly get focused again, because if you go on thinking about it you have a grudge against a lot of people and that is useless.
"I quickly forget about it and go back to work.
"The fans' state of mind was due to what the club wanted to let them know. As I didn't talk and I won't give any explanation about what happened, they chose their side. That is part of a career, but I bear no grudge against no one. I accept it, it is in the past."