The new Google Nexus 7 tablet appears to have a couple of issues with regard to display. The first issue relates to its screen which is separating from the body or lifting it causing a crack. The problem seems to affect quite a few users claiming the device's screen is popping from the body, while pushing it back is causing crack on the screen.
RootzWiki member named sadoway has posted the image of his device that has suffered crack on its screen. "Because of the lifting of the display," claims sadoway. "When I pushed it down a second time, the screen stressed and cracked. Still waiting for them to replace it. My advice is don't mess with the lifting, its a factory defect and needs to be returned," adds sadoway.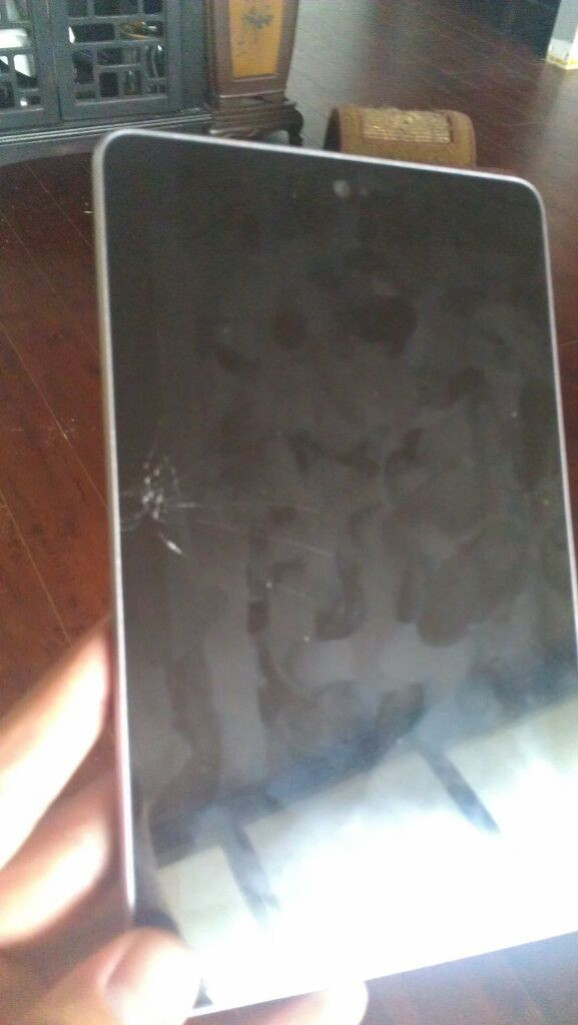 Thanks to XDA members jam10238 and CWC3 for providing fix for screen separation issue. IBTimes UK advises users to proceed at their own risk and will not be held responsible for any consequences. Users who wish to fix the screen separation issue on their own can check out the below steps, courtesy of XDA members: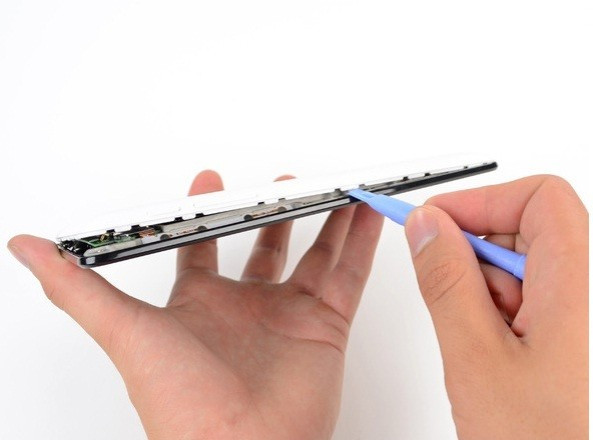 Make use of a thin object to separate the back cover from the device. The site points that users have been using guitar picks and even their fingernails.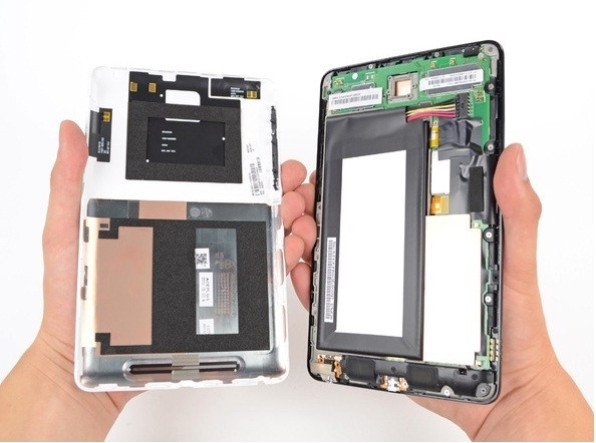 Gradually, start sliding the object between the two; you will notice them starting to pop up. Be careful when sliding the object and also do not perform this step quickly.
Now, tighten all the screws around the outside on the black plastic and metal. Please keep in mind not to tighten the screw too much which may cause back-light bleed or even strip the screw.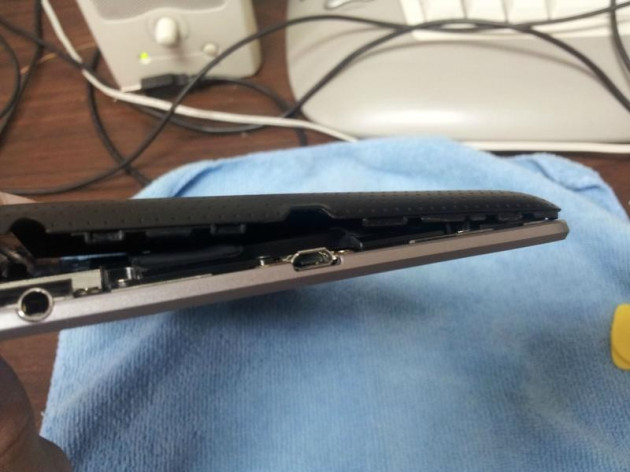 After tightening put the case back on by starting from one edge and push it back on gently going around the tablet.
Apart from the screen separation issue, reports have surfaced that the device's display shows up dead pixels on the tablet. The Droid Life notices a dead pixel in the top right corner of the device's display. "It's not a bunch of pixels and I personally, can probably live with it, but it may drive some of you nuts," explains site. On the other hand, RootzWiki member WhataSpaz posts saying: "So I have one dead Pixel on right on top of my nav bar. Any fix besides those apps in the play store or should I consider returning it?"