Neymar is considering reporting former club Barcelona to Fifa over an unpaid loyalty bonus to his father, according to reports.
Sources told Sky Sports that the world's most expensive footballer feels "very bad" about a £23m ($30m) payment that Barcelona have refused to pay to Neymar Sr following a contract renewal he signed at Camp Nou last October.
The 25-year-old completed a £198m move to PSG last week, with Barcelona accusing the forward of breaching his contract with the club.
The Catalan giants believe Neymar Sr, who acts as his son's agent, held up the transfer to PSG in order to trigger the loyalty bonus that would be activated after 31 July.
Barcelona spokesman Josep Vives said that Neymar Sr had violated the agreement by holding talks with PSG before that date and that the bonus would not be paid.
Sky Sports said Neymar's lawyers are looking at lodging paperwork with world football's governing body to register a formal complaint.
"The club will not pay the bonus to Neymar's father," Vives said in a press conference last week.
"There were three conditions: the player must not negotiate his departure from the club during the month before the bonus became payable, he must demonstrate his desire to fulfil his contract, and that we would not pay out the bonus before September 1, to ensure the transfer window was closed.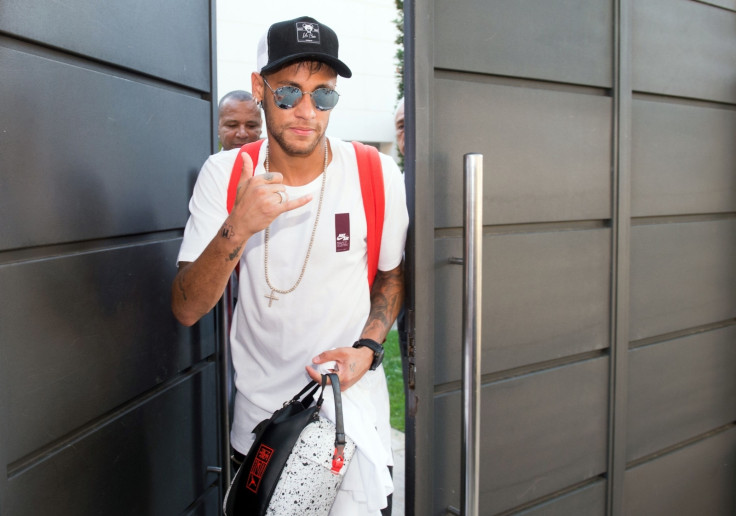 "Now that we know that none of these three conditions were met, we will not honour that bonus."
Neymar Sr said Barcelona's decision to contest the payment ended his support for his son continuing to stay at the club.
"If they weren't going to pay us, I couldn't do anything," he was reported as saying by Goal.
"I could not submit to blackmail. At that moment, Barcelona lost my support.
"Until then, they had it. I was on the side of Barcelona trying to convince Neymar to stay. But with the attitude of the board I could not put myself on their side because the contract is very explicit and clear, and at no time was it proposed to honour that clause."