In-demand Brazilian striker Neymar is ready to play in Europe, according to his father. The 21-year-old international is presently with Santos in Brazil, for whom he has scored 29 goals in 31 league (Brasileirao and Paulista) appearances.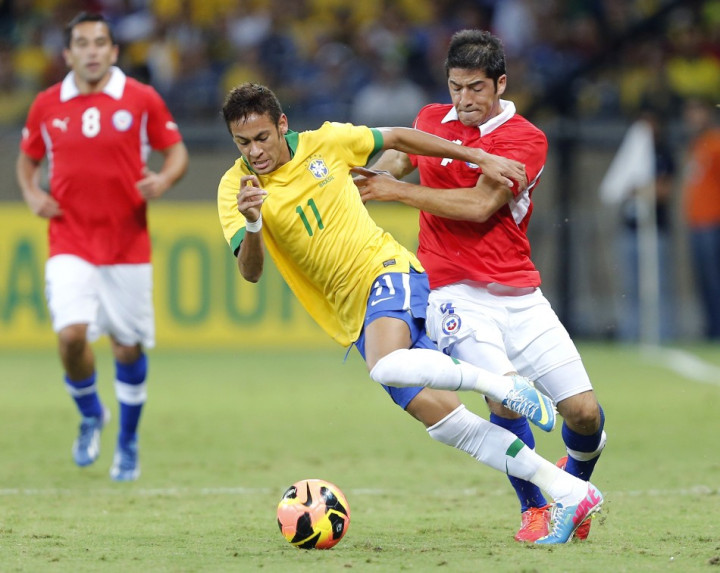 "My son will close a chapter in his life after playing in the World Cup here and will then leave for Europe," Neymar's father, who is also his agent, admitted. The Mail believes the striker will be valued at £50m, a price tag that is certain ward off all but the very biggest of European heavyweights.
The comments appear to back those made by the player himself, earlier this year, when he hinted his future would be revealed after the 2014 FIFA World Cup in Brazil.
The tricky young forward has attracted attention from almost every one of Europe's top football clubs, including Manchester City and Chelsea in the Premier League. However, the strongest links have been to Barcelona, with his club's manager, Muricy Ramalho, claiming his star will join the Catalans. And the Nou Camp side are determined not to let go of Neymar, with Andre Cury, the club's transfer negotiator, stationed in Brazil until the deal is confirmed.
"Neymar is Barcelona's top choice, and I'm currently attending all Santos' games," Cury declared, "When they are willing to sell, we are ready to talk."
Meanwhile, the Stamford Bridge club have not yet been ruled out either, with Neymar earlier admitting Chelsea would be a "dream destination". And the Blues can offer the young Brazilian a convivial atmosphere, given the presence of national team Oscar in west London. But then again, Barcelona have right-back Dani Alves to sell their club and Madrid have Kaka and Marcelo.
It should be noted, though, that it has been a while since Madrid were linked to Neymar, with much of the speculation since then connecting José Mourinho's side to Tottenham star Gareth Bale.
Barcelona, Real Madrid or Chelsea?
It is all, therefore, likely to boil down to who can offer the best sales pitch and, of course, who can offer young Neymar game time.
As far as moving to the Nou Camp is concerned, Neymar will be aware there already is a kingpin there - Lionel Messi - and that he is unlikely to be given the freedom to roam he presently enjoys at Santos.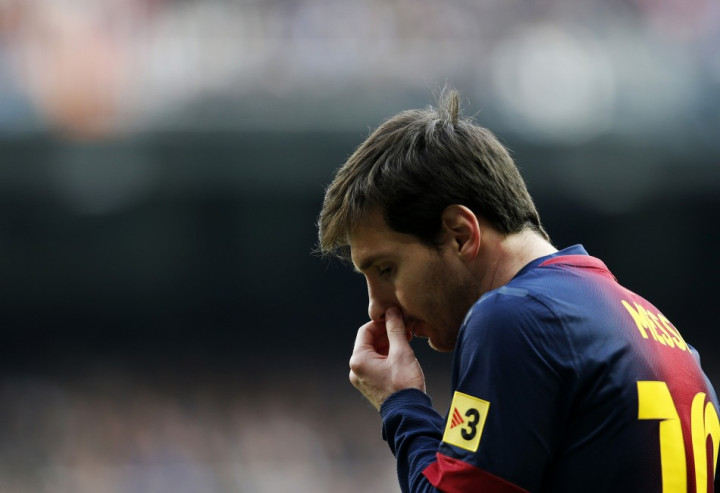 There are three forward slots; one is Messi's, the other is usually reserved for Spain international Pedro. The third is up for grabs, with David Villa and Alexis Sanchez both expected to leave in the summer. But Neymar will have to fight La Masia youngster Cristian Tello for that position and the Brazilian may not like the idea.
A move to the Santiago Bernabeu would be similarly problematic; Cristiano Ronaldo rules the roost in the capital and despite talk of a possible return to Manchester United, club president Florentino Perez has revealed the Portuguese is likely to stay.
In addition, with the expected arrival of Bale, Neymar's first team opportunities are likely to be limited. Madrid already have Argentine Angel di Maria, Croatian Luka Modric and German Mesut Ozil in their ranks. They do also have Kaka and Jose Callejon but neither has featured heavily this season and one of the two, if not both, will likely leave, to free up finances and squad places.
An option could be to play Neymar as the striker but that would mean one of either Gonzalo Higuain or Karim Benzema must be shifted. The former is perhaps the most likely, with the Premier League a possible destination. In fact, the Mirror reported on a swap deal, for Bale, with Spurs.
And finally, a move to Stamford Bridge would mean a rotation policy dictates game time. Spain international Juan Mata's form means he is safe. Belgian youngster Eden Hazard and Oscar have been impressive in their first seasons in English football and with talk of a £46m deal for Atlético Madrid striker Radamel Falcao, space up front is also at a premium. And then there is the deal expected to bring German Andre Schürrle to Roman Abramovich's army.
The Future
Ultimately though, Neymar is unlikely to move before the 2014 World Cup. The forward holds all the cards at present, particularly with Santos' reputation as a hard negotiator and the fact the player's contract runs till 2015. There were rumours of a pre-contract agreement with the Catalans but those have been dismissed, meaning there is likely to be increased speculation over Neymar's future as the summer transfer window approaches, with either Chelsea, Barcelona or another suitor looking to get a leg up over the others.