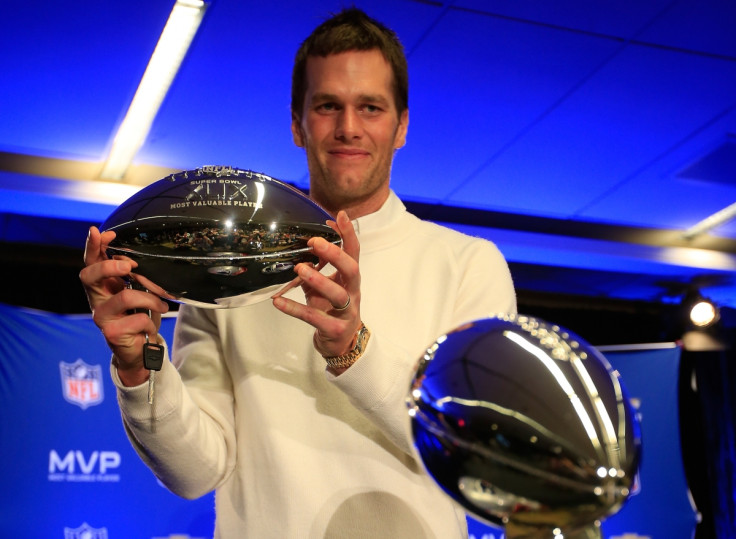 After a particularly eventful off-season, during which the 'Deflategate' saga dominated headlines, the National Football League (NFL) returns in all its glory on 10 September as Tom Brady and defending champions the New England Patriots raise their latest banner before a quest for a fifth Superbowl crown begins against 'Big' Ben Roethlisberger and the depleted Pittsburgh Steelers at Gillette Stadium in Foxborough, Massachusetts.
Where to watch
For fans based in the United Kingdom, Sky Sports will once again be bringing you extensive live coverage of up to 80 games this season after adding Monday Night Football to their rights package last year. There will be no live broadcasts on Channel Four this year, however, although the BBC have this week announced a two-year deal to run a weekly television highlights programme and also show Superbowl 50 from Santa Clara, California, as well as the latest three games to be staged on these shores.
Wembley will host regular season matches between the New York Jets and Miami Dolphins, Jacksonville Jaguars and Buffalo Bills and the Detroit Lions v Kansas City Chiefs in October and November as the possibility of a London franchise grows ever more likely.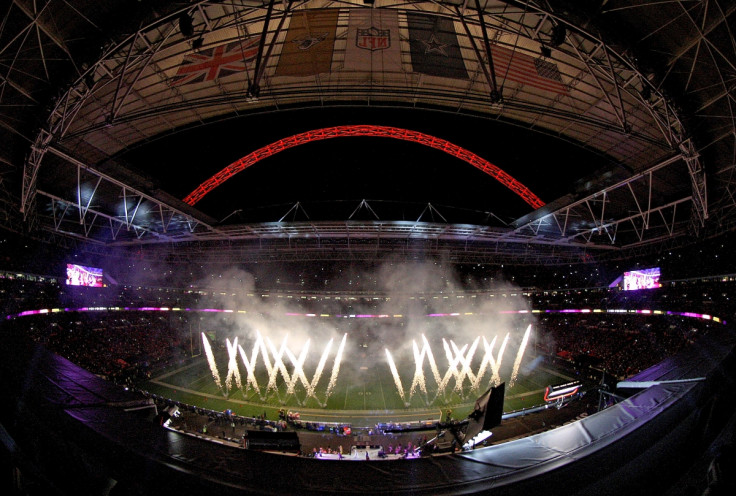 Preview
With the increasingly tedious Deflategate case still rumbling on and pre-season now complete, players, fans, commentators and obsessive fantasy owners alike will be delighted to finally turn their attentions back to competitive action over the coming days. The NFL have already stated their intention to appeal US District Judge Richard Berman's decision to reverse the four-game suspension handed down to Brady by commissioner Roger Goodell as a result of the former's alleged involvement in the tampering of footballs prior to the Patriots' 45-7 victory over the Indianapolis Colts in the 2014 AFC Championship game, although the high-profile quarterback is available for selection as it stands.
As ever, Bill Belichick's team will be expected to embark upon a deep play-off run, while many people may also fancy the mighty Aaron Rodgers to guide his Green Bay Packers to their first Superbowl triumph since 2010. Mike McCarthy has already lost the services of star wide receiver Jordy Nelson for the entire campaign following a serious knee injury sustained during pre-season, although in Eddie Lacy he can confidently lay claim to one of the league's elite running backs.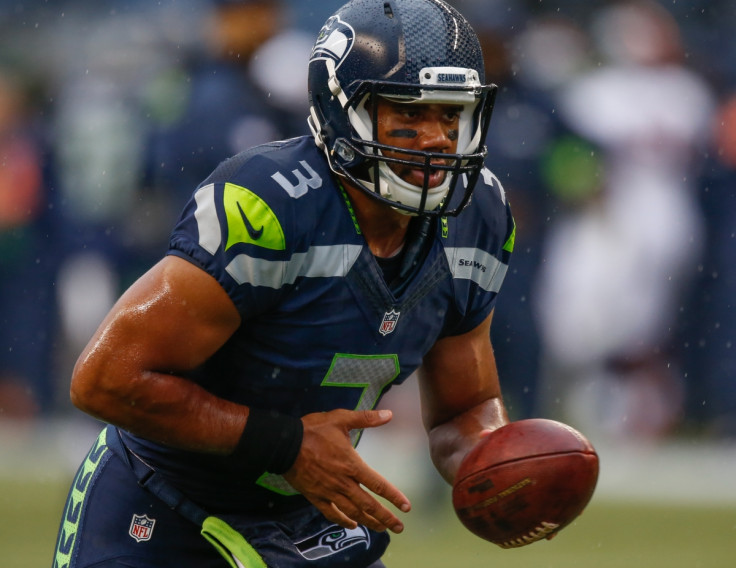 For the Seattle Seahawks, much will depend on their ability to bounce back from that crushing defeat to New England, in which they looked to be en route to victory after Marshawn Lynch had taken them to the opposition's one-yard line facing a four-point deficit with just 20 seconds remaining, before they inexplicably chose to pass and Russell Wilson's attempt was crucially intercepted by Malcolm Butler.
The Colts should certainly not be discounted given the presence of Andrew Luck and the addition of Frank Gore, while the Denver Broncos will also hope to combine a run-focused offence with the proven experience of legendary QB Peyton Manning. Pittsburgh should prove a considerable threat after Le'Veon Bell returns from his reduced two-game ban for violating the NFL Policy and Program for Substances of Abuse and Martavis Bryant completes his own suspension for the same offence.
Much intrigue will also surround the latest batch of drafted rookies. The top two picks in 2015, Heisman trophy winners Jameis Winston and Marcus Mariota, do battle in week one as the Tampa Bay Buccaneers welcome the Tennessee Titans to Raymond James Stadium.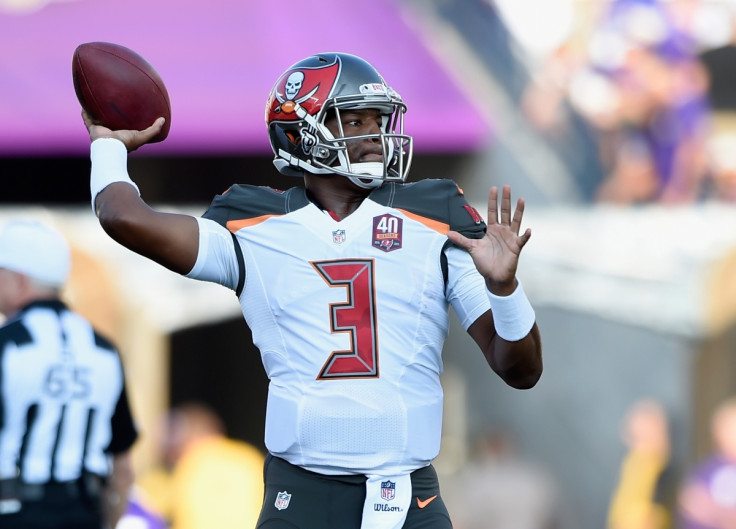 Divisions
AFC
East - Bills, Jets, Patriots, Dolphins
North - Ravens, Steelers, Browns, Bengals
South - Titans, Jaguars, Colts, Texans
West - Broncos, Chargers, Raiders, Chiefs
NFC
East - Cowboys, Redskins, Eagles, Giants
North - Bears, Vikings, Packers, Lions
South - Falcons, Buccaneers, Saints, Panthers
West - Rams, Seahawks, 49ers, Cardinals
Week one schedule
Steelers at Patriots
Packers at Bears
Chiefs at Texans
Browns at Jets
Colts at Bills
Dolphins at Redskins
Panthers at Jaguars
Seahawks at Rams
Saints at Cardinals
Lions at Chargers
Titans at Buccaneers
Bengals at Raiders
Ravens at Broncos
Giants at Cowboys
Eagles at Falcons
Vikings at 49ers