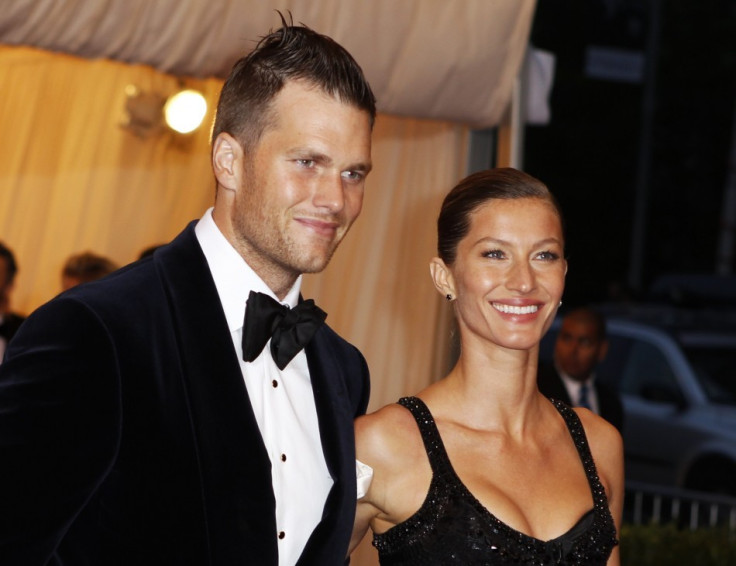 Gisele Bundchen and Tom Brady have been hit with more reports of trouble in paradise. According to US Weekly, the 35-year-old supermodel has enlisted the services of a divorce lawyer to make preparations to end their six-year marriage. "Tom thinks it's only a threat," a source claimed to the magazine. "But this is definitely a rough patch." The insider added, "Things are very tense right now. This could be the end of them."
IBTimes UK has contacted representatives for Brady and Bundchen for comment and is awaiting replies. In August of this year, OK! Magazine reported that the power couple may be heading for a $460m (£300m) divorce. "Things between Tom and Gisele have been strained for a long time," a source said. "Gisele is ramping up the social media activity because her marriage is breaking down," the insider added.
The source revealed that during a birthday-dinner night in August, "Tom and Gisele had a massive fight, and she stormed out. Things have never been this bad." The insider added that the former Victoria's Secret model has "been spending less and less time at home" and has been exchanging angry texts with Brady.
These fresh rumours of marital strife come days after the New England Patriots quarterback appeared in court for a Deflategate hearing. In July, NFL Commissioner Roger Goodell upheld a four-game suspension of the 38-year-old sportsman, concluding that the quarterback colluded with two Patriots ball-handlers to deflate footballs before the 45-7 victory over the Colts. He has fiercely denied any involvement in the scandal.
"Tom's become very nasty and irritable and started acting out on her," says the source of the pair, who allegedly didn't celebrate their summer birthdays together.