US: Court artist apologises after Tom Brady sketch goes viral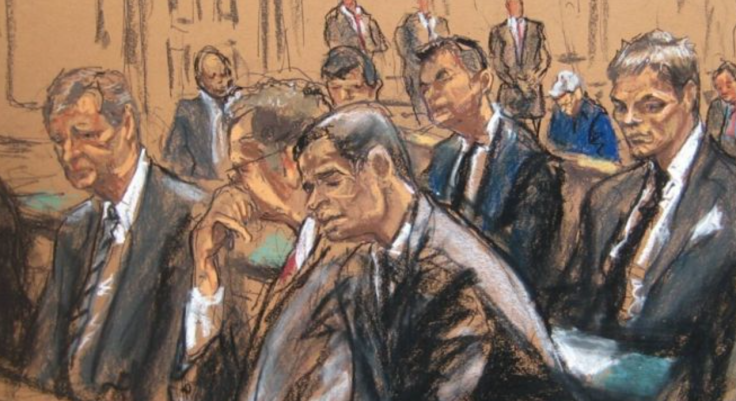 A courtroom sketch of NFL player Tom Brady has gone viral after hundreds of Twitter users poked fun at the lack of resemblance it has to the conventionally good-looking quarterback.
"I apologise to Tom Brady if I didn't make him as good looking as he really is," said courtroom artist Jane Rosenberg. "I'm probably going to go home and feel terrible."
"Someone forwarded me some of the cartoons and his sketched face on various characters, and there were some mean comments and whatnot," she said. "I guess they're just having fun. I'm glad everyone has a lot of free time."
Although Rosenberg may have felt bad about the sketch, Twitter users were quick to see the funny side - pasting it onto dozens of popular scenes, including Michael Jackson's Thriller video:
Edvard Munch's The Scream:
The Hunchback of Notre Dame:
E.T. the Extra-Terrestrial:
And failed art restoration attempt (and fellow internet meme) Ecce Homo
Brady was in a New York court on 12 August fighting a decision by the National Football League to suspend him for four games.
The NFL claims the New England Patriots Quarterback broke the rules by using a deflated football - which can be easier to catch - during a playoff game last season.
An investigation into "Deflategate" found the star player was likely to have been aware of alleged efforts to under inflate match balls used by his team in an NFL play-off match.
© Copyright IBTimes 2023. All rights reserved.