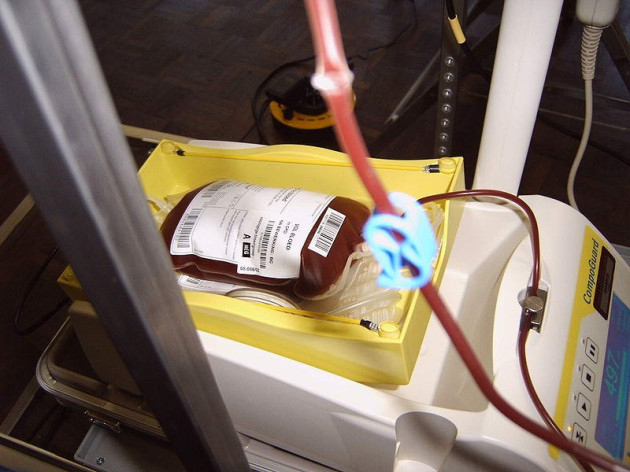 The NHS has issued an urgent appeal for Type O Rh negative (O-) blood donors because stocks have fallen to dangerously low levels across the country.
With the outbreak of norovirus, many donors cancelled their appointments. Along with the usual seasonal dip around the Christmas/New Year period, hospitals have warned there is now a desperate need to replenish stocks for emergencies.
Jon Latham, assistant director of marketing for NHS Blood and Transplant, said: "We would like to urge all O- donors to walk into their most convenient donor session to give blood to help rebuild stock levels.
"We appreciate that in doing so they do give up some of their precious time. Demand for blood never stops and O- donors can help to ensure healthy blood stocks in the upcoming weeks by giving blood now and in the next few days."
Universal donors
Hospitals increase stocks to account for this: 50 percent more Type O- blood was issued to hospitals on Christmas Eve than the average day and 35 per cent more was provided for New Year's Eve.
However, the NHS said there has recently been more demand for O- blood than was available.
The NHS is reminding people that anyone between 17 and 65, who weighs more than 7st 12lbs (50kg) and who is in general good health can be a potential donor.
People with O- blood are regarded as "universal donors" because their blood can be given to people with different blood types - vital in emergencies where there is no time to test a patient.
Blood stocks are also essential to ensure that patients undergoing surgery or cancer treatment and those with blood diseases have the transfusions they need.
For more information or to arrange an appointment, the NHS is asking people to call 0300 123 23 23 or visit www.blood.co.uk