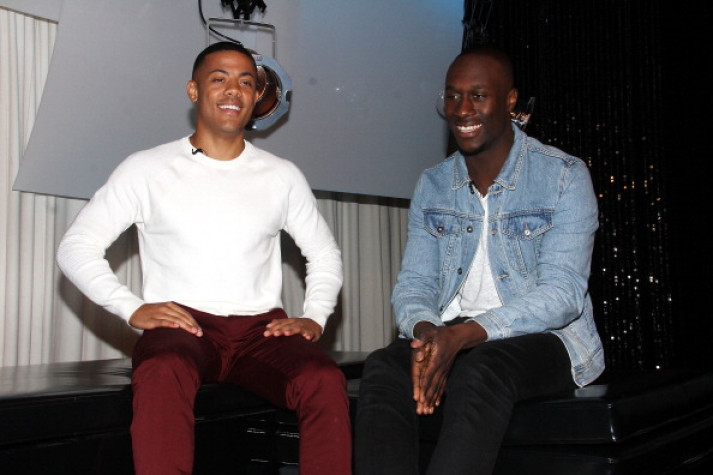 Norwegian pop duo Nico and Vinz have become the first band hailing from Norway to have a UK number one single since A-ha in 1986.
The Scandinavian pop double act topped the charts with their song Am I Wrong which climbed 51 places, knocking last week's number one record Magic!'s Rude from the top spot.
Nicolas Sereba (Nico) and Vincent Dery (Vinz) said it was "completely surreal" to top the UK singles countdown.
"Growing up in Oslo, we always dreamed of being at the top of the UK chart," said Nico and Vinz, who thanked their British fans "for making that happen".
A-ha had a UK number one single, topping the chart for two weeks with The Sun Always Shines on TV.
OneRepublic scored a new entry in the top five, with the US band making their debut at number three with Love Runs Out.
On the album chart, Ed Sheeran's record X stayed at number one for the seventh consecutive week.
Meanwhile, One Direction are urging their fans to support their own chart rivals 5 Seconds of Summer, because they have a stake in the band.
Liam Payne and Louis Tomlinson are directors of the company which registered the band's trademark and along with band mates Harry Styles, Zayn Malik and Niall Horan, own "a 50 per cent stake in the profits with a 10 per cent share each in the company."
The Australian boy band comprising. Calum Hood, 18, Michael Clifford, 18, Luke Hemmings, 18, and Ashton Irwin, 20 featured on One Direction's sold-out world arena tour.
The band recently topped the Billboard 100 in America.