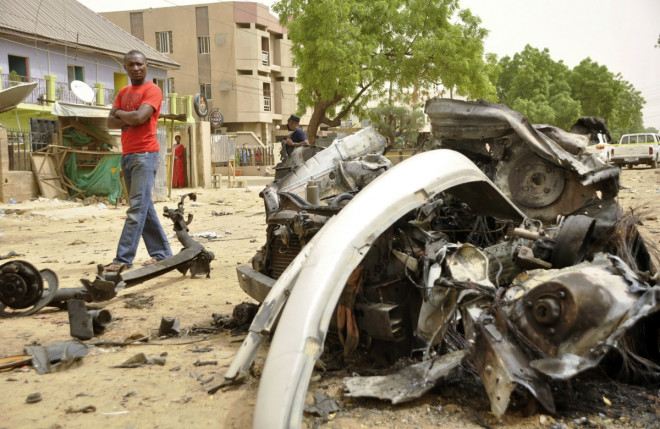 Authorities have recovered at least 118 bodies after two deadly bombs ripped through a busy market area in Nigeria's central city of Jos.
Fires raged in buildings and officials fear the death toll could increase further.
"We've now recovered 118 bodies from the rubble. This could rise by morning, as there is still some rubble we haven't yet shifted," said Mohammed Abdulsalam, coordinator from the National Emergency Management Agency (NEMA).
Although no group has claimed responsibility for the explosions, it is believed that the Boko Haram militants could be behind them. However, Jos has also been witnessing growing violence between Christian and Islamic groups in recent years.
The original estimate of casualties was just under 50 but investigators revised the figure later when more bodies were found. Unconfirmed local reports even put the death toll at about 150.
President Goodluck Jonathan said in a statement: "The government remains fully committed to winning the war against terror, and this administration will not be cowed by the atrocities of enemies of human progress and civilisation."
The improvised explosive devices, which were kept inside a truck and a minibus, were detonated on Tuesday (20 May). The second explosion, which is believed to have killed some of the rescue workers themselves, went off 30 minutes after the first, which killed many women.
The second blast killed more people than the first as there were more onlookers who had rushed to the scene after the first explosion.
"I was in the place when the first explosion happened. I ran to the place and there was no security around to assist. Immediately, I and two other people started to help those injured. The fire from the blast could not allow us to go near and help more people. It was terrible; I have never seen such a thing," an eyewitness told the local daily, Punch.