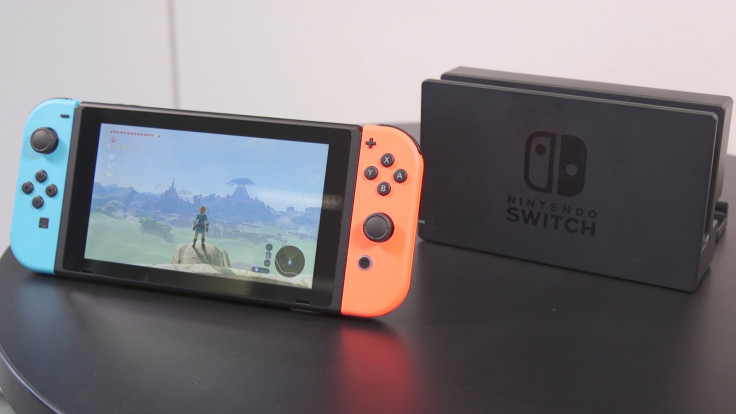 Fake Nintendo Switch emulators for Windows PCs and Apple Mac devices have swarmed the internet, all with the intent of tricking unsuspecting users into downloading applications chock-full of malware and survey scams.
The duplicitous downloads have appeared in links on YouTube videos and websites claiming to offer "free" beta versions of Switch emulation software, with names such as "SwitchEmulatorX".
However, those duped by the spurious claims are likely to find themselves re-directed to surveys that promise an unlock code, but are really peddling malicious applications.
Spotted by Norton researchers, the dodgy listings tend to use official Nintendo branding, such as the company's logo, as part of the hoax, with many showing clips or screenshots of Switch launch title Legend of Zelda: Breath of the Wild.
Some also present themselves as prize draws to grab "free Nintendo Switch" or "free PS4 Pro" consoles.
One of the YouTube videos explaining how to download SwitchEmulatorX has collected over 76,000 views at time of writing and claims to include instructions for playing Breath of the Wild on PC, as well as stating that a Switch emulator for iOS and Android will soon be available.
Many of the fakes result in the download of .iso or .dmg packages that house malicious installer applications for Windows and macOS respectively. Norton suggests that the reasoning behind the scam is likely to claim advertisement revenue through affiliates, with each survey answer or download resulting in a commission of an unknown fee.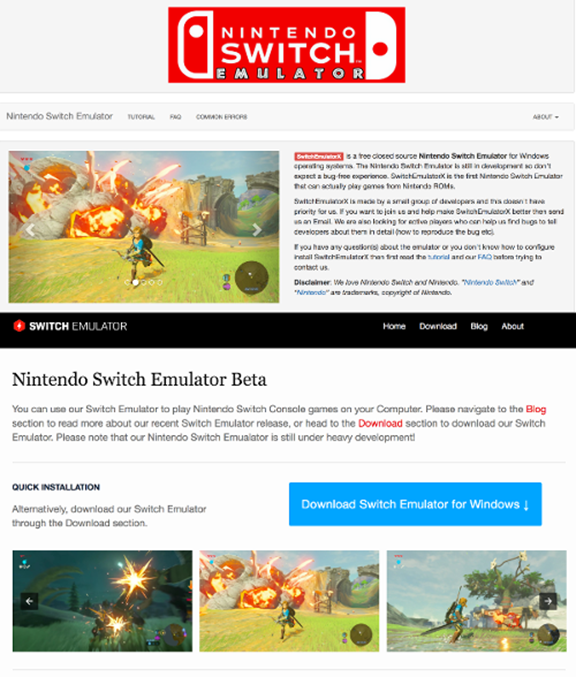 As of yet, there has been no sign of any working Nintendo Switch emulation software, however, shortly after the release of Breath of the Wild on 3 March, the developers behind an experimental emulator called "Cemu" confirmed that a future patch will support the Wii U version of the latest Zelda title.
IBTimes UK described Breath of the Wild as a "masterpiece" in our review and is available to buy in a legitimate and completely ethical manner for Nintendo Switch and Wii U via digital download or general retail.