Nintendo has announced the Wii U will be released in Europe on 30 November though it hasn't announced official pricing, leaving it up to local retailers.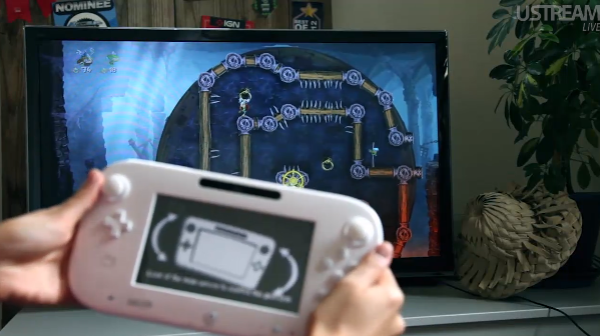 Nintendo is holding a series of press conferences around the globe today, 13 September to announce various pricing and release date details for its latest console.
No official pricing in Europe means we will have to wait until retailers announce their launch plans in the coming weeks, but it could drive some competition among the major retailers and see a sub-£200 price point for the basic package.
In the UK, two bundles will be available on launch date, one, the Basic bundle, will include a white Wii U console with just 8GB of storage, white GamePad, 2 AC adapters. The Premium bundle includes a black console with 32GB of storage, black GamePad, sensor bar, GamePad charging cradle, stands for GamePad and console AC adapters and Nintendoland software.
Premium customers will also get access to the Nintendo Network Premium scheme, which offers both points and discounts (10 percent) on digitally downloaded games, with the company seeking to push digital games distribution on the Wii U.
Among the launch day titles in Europe confirmed by Nintendo were Fifa 13, Super Mario Bros U, Zombie U, and Mass Effect 3: Special Edition.
One of the most high profile 'hardcore' titles coming to the Wii U is Call of Duty: Black Ops 2 from Activision, which will also be available for launch.
Nintendo also confirmed that Monster Hunter 3 Ultimate would be coming to both the Wii U and the Nintendo 3DS, but not until March 2013.
As well as announcing a European launch date, the company announces details about the US launch which will take place ten days previously on 18 November. It has also given specific pricing for the US, of $299 and $399 for the Basic and Deluxe bundles.
The Wii U combines a traditional console with a tablet-like controller, called the GamePad, which Nintendo says will open up a huge range of functions for developers to take advantage of.
The console will go on sale in its native Japan on 8 December, in time for the Christmas market costing you ¥26,250 (£210) while the premium bundle which comes with 32GB of memory, will cost you ¥31,500 (£251).
One of the most interesting things about the console it the new range of peripherals which will come with it. Along with the GamePad, which is expected to cost over £100 if you want to buy an extra one, Nintendo will launch the Wii U Pro controller, which is much more like a traditional Xbox or PlayStation controller.
Up to two GamePads will be able to connect to a single console at one time, but up to four Pro controllers will be able to connect for proper multi-player gaming.
Some good news for Wii owners is the announcement that all previous Wii peripherals will be supported by the new console.
Nintendo really need the Wii U to be a success. The Japanese gaming giant has seen its stock price drop from over €223 at the beginning of 2011 to just €92.94 at close yesterday. While Nintendo had huge success with the Wii, which appealed to everyone from gamers to families, it has struggled to succeed with the Nintendo 3DS, its latest handheld console.
Nintendo has slashed the price of the 3DS in recent months to try and stimulate sales, but will be relying on the Wii U to become its next hero product.