Despite launching two beautiful smartphones packed with unique features, will Nokia's lack of details regarding pricing and release date mean they won't be a success?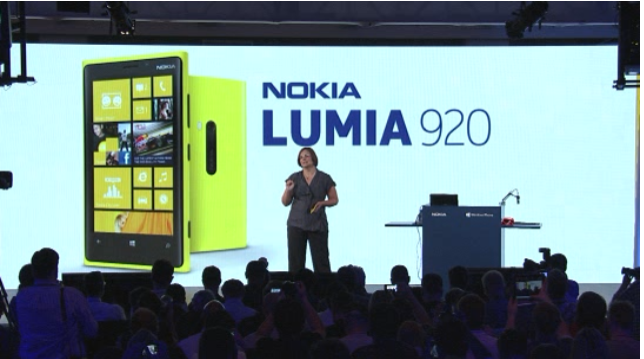 Nokia has always made beautiful and well-built phones. From the Nokia 6310 through to the Nokia N8 and, most recently, the Lumia smartphones, the Finnish company's downfall has never been hardware.
Its downfall has been software.
It failed to spot in 2007 when the first iPhone launched, followed by a wave of Android-powered phones, that the software on a phone was as (if not more) important than the hardware.
Nokia stuck to its creaking Symbian OS and has seen its market share plunge ever since, losing its position as the world's biggest smartphone seller to Samsung earlier this year - a position it had held since 1998.
However, last year it announced a partnership with Microsoft to use the new Windows Phone 7 (WP7) software, finally dumping its Symbian OS for good.
While sales of the first raft of WP7 Lumia smartphones were nothing to write home about, it was a solid beginning, and the prospect of Microsoft's updated Windows Phone 8 together with Nokia's Lumia hardware got the smartphone market pretty excited.
And the company delivered. In a less-than-polished presentation in New York this week, Nokia CEO Stephen Elop and Microsoft CEO Steve Ballmer announced the Lumia 920 and Lumia 820, with unique features like wireless charging, PureView camera technology, PureMotion HD+ screens, super sensitive screen technology and those beautiful polycarbonate bodies.
So Nokia and Microsoft have combined to make a phone people can't wait to get their hands on. So the ineviteable question Elop faced in the Q&A after the event was: "When can we get your hands on one?" And his answer - sometime in Q4 2012 - highlights the problem for Nokia.
Confusion
The company announced no pricing, no release schedule (beyond the vague "Q4 2012") and no details on which countries and/or networks will be getting these new phones.
Ok, so it's a safe bet that the US and the UK will be getting both phones at some stage, but considering how long it took Nokia to ship the last batch of Lumias in the US, customers who want to buy the phones won't know if they'll have to wait one month, two months, six months or one year.
This kind of confusion is exacting what Nokia needed to avoid at this launch, which was in effect just a paper launch. The message heard by most at yesterday's press conference will be: "Look we have these really nice phones, and we'll get them to you as soon as possible."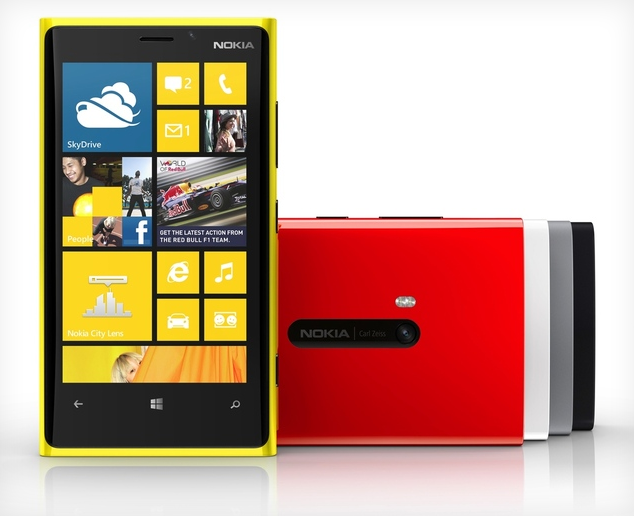 It means customers whose mobile phone contracts are coming up for renewal and might be thinking of ditching their iPhone for a shiny yellow Lumia 920 will have no idea how long they will have to wait.
In contrast, Motorola, who also launched new smartphones yesterday, managed to put one of its phones on pre-order immediately following the launch. Apple will hold its event next week and within two weeks, whatever phones is announced, will go on sale - and if not it will tell us when they will be availabe.
However, not everyone thinks customers would have changed even if Nokia had announced a release date: "The smartphone buying season for [autumn] is just starting. Clearly those waiting for Apple and ready to line up weren't likely prospects for Nokia," said Michael Gartenberg, research director with Gartner.
Pricing
Pricing is another issue. For those looking to purchase the Lumia 920 or Lumia 820 without a contract, there is no indication what they will cost. We can expect the flagship Lumia 920 to be somewhere around the £500 mark in the UK, but it could as easily be £400 or £600 - which could make all the difference.
On contract we can assume the phone will be available free on two year deals of around £35 - £40 a month but again we don't know which network or when.
This leaves potential customers in limbo, not knowing when they will be priced or if they will be able to afford them.
Gartenberg, however, believes pricing is not the main issue facing Nokia: "Pricing won't matter as long as its in line with the market and Nokia is aware of this. [Its] key will be getting the product out sooner as opposed to later and effectively delivering the message that differentiates them [smartphones]."
Confusion is not a good emotion to instil in your customers, particularly ones who are still unsure if you are a viable option in terms of smartphones.
What Nokia should have done, is one of two things. Either announce pricing, availability and networks at the event last night, or waited and held the event when they were ready to announce these details.
You get the feeling the whole thing was a little rushed in a bid to get in ahead of Apple, but all it has done is reinforce in some people's minds that Apple or Android is the only way to go.