As part of its ongoing efforts to streamline its business and sell-off non-core assets, Nokia has sold its Qt software business to fellow-Finnish company Digia.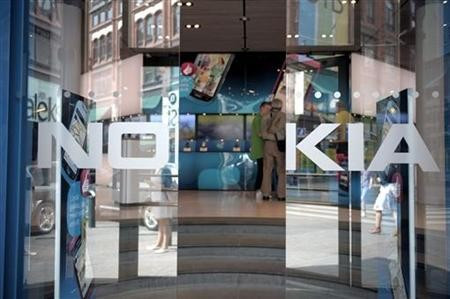 Nokia, which has been struggling in the last few years, has sold off another piece of its business, this time the Qt software platform, which was central to its mobile strategy until last year.
The financial aspects of the deal were not announced, but analysts said it would have been a fraction of the $150m (£96) Nokia paid for Norway's Trolltech in 2008. It was part of the Trolltech deal that saw Nokia acquire the Qt software.
Up to 125 employees from Nokia who have been working on the Qt platform will move from Nokia to Digia with most of those based in Oslo or Berlin. Nokia laid off the Australian Qt staff earlier this month.
Qt is a C++ framework allows the development of cross-platform mobile and desktop applications.
Digia looks to have big plans for the software, which is used by over 450,000 developers for making applications for over 70 industries. Digia said it would be looking to improve its position within the Qt ecosystem "by further strengthening Qt's R&D capabilities and expanding its reach on many more platforms than ever before."
To this end, Digia plans on "quickly" enabling developers to create Qt apps which will run on Android, iOS and Windows 8.
This acquisition follows the acquisition by Digia of the Qt Commercial licensing business from Nokia in March 2011. Nokia decided to ditch Qt as a platform last year when it partnered with Microsoft to make smartphones using the Windows Phone operating system.
Looking forward
"We are looking forward to welcoming the Qt team to Digia. By adding this world class organization to our existing team we plan to build the next generation leading cross-platform development environment." said Tommi Laitinen, SVP, International Products, Digia.
"Now is a good time for everyone to revisit their perception of Qt. Digia's targeted R&D investments will bring back focus on Qt's desktop and embedded platform support, while widening the support for mobile operating systems," Laitinen added.
While some may be sad to see Nokia sell off yet another asset, Sebastian Nyustrom, head of strategy at Nokia said he was proud of what his company had done to progress the software platform:
"Nokia is proud of the contributions we've made to Qt over the past four years. We are pleased that we've been able to work with Digia to secure continued development of Qt by the current core team."
Nokia has seen its share of the mobile phone market slide significantly in recent years, and earlier this year saw it lose its position as world's largest phone vendor to Samsung - after 14 years at the top.
Last month saw Nokia reported a £638m operating loss of the second quarter of 2012 with smartphone sales down 39 percent year-on-year.