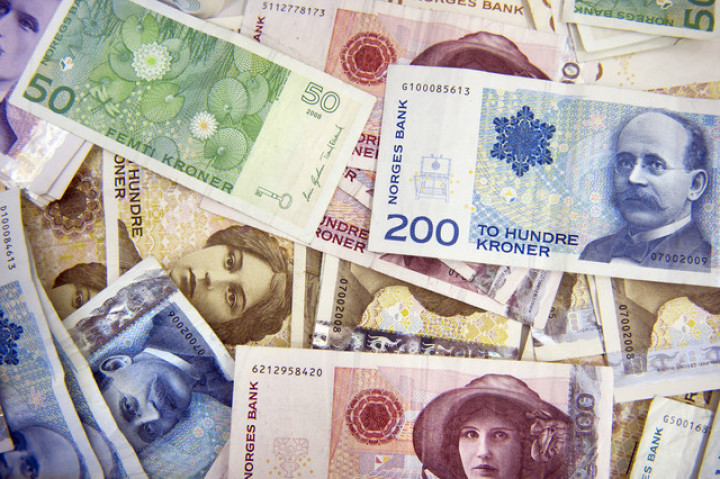 The Norwegian currency strengthened on Monday as core inflation accelerated to Norges Bank's target level in October, with the dollar correction following Friday's weaker than expected non-farm payroll data aiding sentiment.
USD/NOK fell to as low as 6.7318 on Monday compared last week's five-year high of 6.9353. It was at 6.8100 at Friday's close. Against the Japanese yen, the krone has rallied to a 40-day high of 16.94 from Friday's close of 16.83.
Monday market the Norwegian currency's fourth straight day of gains versus euro and Sterling. EUR/NOK slipped to a 10-day low of 8.41 from Friday's close of 8.48, and the GBP/NOK cross dropped from 10.81 to 10.70, a 10-day low.
Price Pressures
Norway's headline consumer price inflation eased to 2.0% in October from 2.1% in the previous month but the core measure, which the central bank accounts for policy purposes, has risen to 2.5% from 2.4% in September.
Norges Bank has set its CPI inflation target at 2.5%, and Monday's number came in as a three-month high.
Producer price deflation of Norway has moderated to 3.4% from 3.8%, official statistics showed.
Market is now waiting for the 17 November trade data and then the 20 November GDP data. The fall in international crude prices are going to have an adverse impact on the export revenues of the major oil exporter.