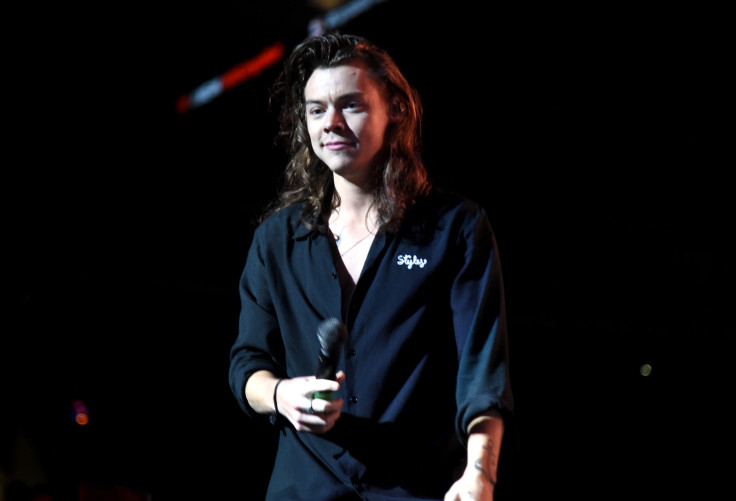 Harry Styles is tipped to play Mick Jagger in the Rolling Stones biopic but the One Direction star may want to rein back his efforts to be more rock and roll.
The 23-year-old heartthrob accidentally kicked a fan in the head after performing a stage dive at a special show for iHeart Radio.
Hundreds of fans were invited to the former X Factor star's secret solo gig in New York and they couldn't hold back their excitement when he took to the stage to perform his new material at Rough Trade in Brooklyn.
During his set, he decided to give them a moment they would never forget. Having learnt nothing from the Bruno Mars 2013 Billboard incident, he performed an impromptu stage dive which resulted in him knocking down a fan.
Like a gentleman, Styles made sure the girl was OK and then met her afterwards where he personally apologised for the accident and gave her a hug.
Lucky for him the fan was unhurt and very forgiving. Documenting her experience on Twitter, she wrote: "So Harry decided to stage dive and I was in the front row next to his mic and his whole body landed on me and then girls piled on to him."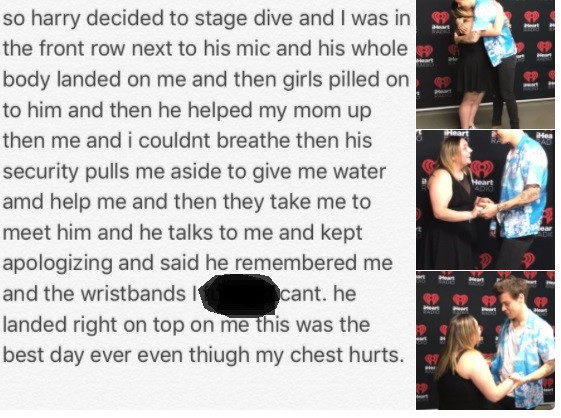 She continued: "He helped my mom up and then me and I couldn't breathe. Then his security pulls me aside to give me water and help me and then they take me to meet him and he talks to me and kept apologising."
She ended it with: "He landed right on top of me. This was the best day ever even though my chest hurts."
According to American magazine, Seventeen Styles "leaped into the eager crowd without a care in the world" before things went awry.
Styles' self-titled solo debut album is out now.