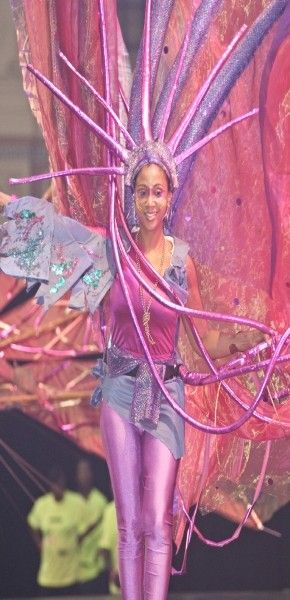 Next weekend's Notting Hill carnival will see the highest number of police officers on duty in the event's 47-year history in the wake of the London riots, reports the Mail Online.
Double the number of officers that policed the royal wedding will be on duty at the carnival next weekend, with the Metropolitan Police planning 20,000 shifts split over the two-day event.
This compares with 5,000 officers who were on duty for the Duke and Duchess of Cambridge's April wedding day.
Carnival organisers said about 500 stewards will be on duty, about 100 more than last year, to ensure there is no repeat of the violence seen during the London riots.
Christopher Boothman, one of the organisers of the carnival, said he expects the extra police will be added to reserves that will be on alert at fixed locations around the carnival to respond to any trouble, reports the Mail Online.
"There are normally significant numbers of police at Notting Hill on the off-chance that something might happen," he said. "They are in buildings around the carnival and the public probably don't see them."
Boothman, a member of the Metropolitan Police Authority, said he hoped policing at the carnival would "not be oppressive" and that "there is a balance they need to get right."
Around 5,000 officers, some armed, manned the streets around Westminster Abbey during the royal wedding, including 1,000 who roamed among the huge crowds to ensure there was no trouble.
The 5,000 police included close protection officers, firearms squads, PCs from boroughs, territorial support officers, mounted police, specialist search officers and sniffer dogs, said the Mail Online.
It was also reported that members of the SAS were on standby to deal with any potential attacks.
Although the Notting Hill carnival will see an unusually high number of policing this year due to the horrific events of rioting, it should also be noted that the carnival has commonly experience violence and moments of unrest.
Despite having 11,000 officers on the streets during 2008, around 40 troublemakers threw bottles and bricks at officers once the carnival had finished, while there were 330 arrests.
A 15-year-old youth was also stabbed.
Last year there were also two stabbings, resulting in minor injuries to the victims.
Despite this history, the carnival remains Europe's largest street festival.
Hundreds of thousands of regular visitors enjoy live masquerade bands, street food and dancing in celebration of diversity, colour and sound which remains true to its Caribbean roots.
Notting Hill carnival takes place on the coming bank holiday weekend.