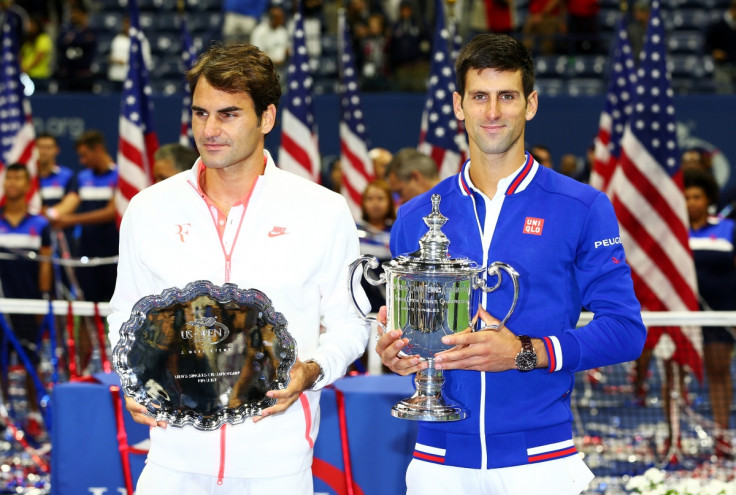 Novak Djokovic and Roger Federer headline day three at the ATP World Tour Finals at the O2 Arena in London.
Where to watch
Djokovic vs Federer is live on Sky Sports 3HD and BBC Radio Five Live sports extra from 8pm.
Preview
Though Andy Murray, a win away from assuring he finishes the year as world number two, may have something to say about the matter day there at the ATP World Tour Finals sees the top two players on the planet collide in a potential precursor ahead of the latter stages. Novak Djokovic and Roger Federer will write the 43rd chapter in the second longest tennis rivalry in history in London, hoping to lay down a marker ahead of the knock-out phase.
Both players should have contested an eagerly anticipated final 12 months ago, only for Federer's back injury and eye on an upcoming Davis Cup final to deny us of what would have been a thrilling climax to a tournament which flattered to decisive for long periods. Since, the Swiss has watched Djokovic maintain and build on his status as the best player in the world.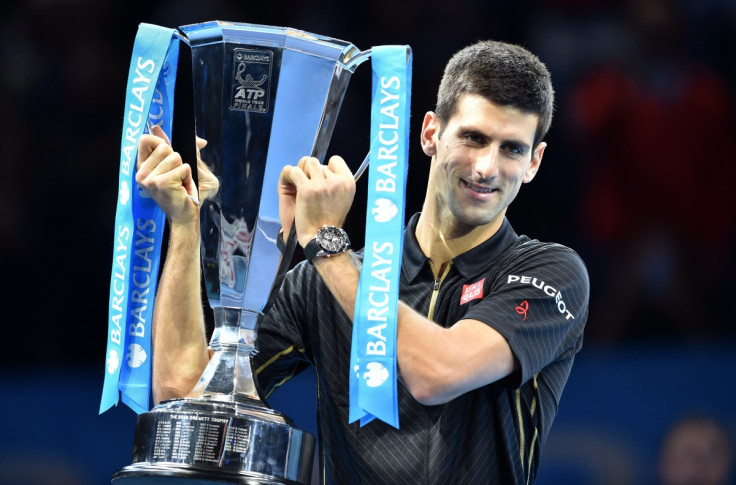 Following Murray's win over David Ferrer, Federer's hopes of finishing the year as the world number two hang by a thread. Federer needs the Briton to fall short of claiming a second round robin win in either of his remaining matches, and for him to take the title to stand any chance of being the number two seed for the Australian Open.
As ever, mathematics play an immediate role in determining who will progress into the knock-out stage. A win for either player will mean only a remarkable series of results will see them miss out on the semi-final. A straight sets victory - which has occurred in three of the last four matches contested over three sets between the pair - will guarantee a place in the last four. You fancy however that a 22nd individual victory and a phycological blow landed to a great rival, will be of far more signficance.
What the players say
Novak Djokovic: "Many different factors have happened in order for me to be where I am at this stage. I'm 28 years old. There is a reason why I've managed to reach the peak of my physical, mental abilities at this stage of my life.
"You go through these stages. Everybody does. It's just a normal, natural progress and process of development where I was fortunate to really have some great people who cared about me and who helped me to get to where I am today.
"So I think just many different things came together that I managed to have the year I have today. Why I'm able to continue on and kind of maintain this consistency or this success is because I'm trying to not think too much in advance because whatever happened in the past is behind me and whatever is in the future, I don't know what's going to happen. You can't think too much about it."
Roger Federer: "It's easy in the sense that I now know how the match feels. It is very different in terms of nerves than in practice. In practice you don't care if you hit a forehand inside-out that just misses the line. In the match, all of a sudden being down Love-30 at the very beginning is unsettling.
"I don't think I'm that far off. Then again, let's speak in two days. Two days is not the match that I care the most about, to be quite honest. It's an important match, very important. But it's not the match. It's going to be interesting to see how I play that one. I'm curious to find out myself."
Betting odds (source William Hill):
Novak Djokovic 3/10 vs 5/2 Roger Federer
Head-to-head record: Djokovic 21-21 Federer. Last match US Open (hard) Djokovic bt Federer 6-4 5-7 6-4 6-4
Previous meetings at the ATP World Tour Finals: Djokovic 3-1 Federer. Last match Djokovic bt Federer walkover