A group of United States Senators is challenging the government's power to conduct warrantless surveillance on US and foreign citizens, by proposing a bill that will require greater transparency from security agencies and shorten the lifespan of legislation that allows for the mass-collection of communications data.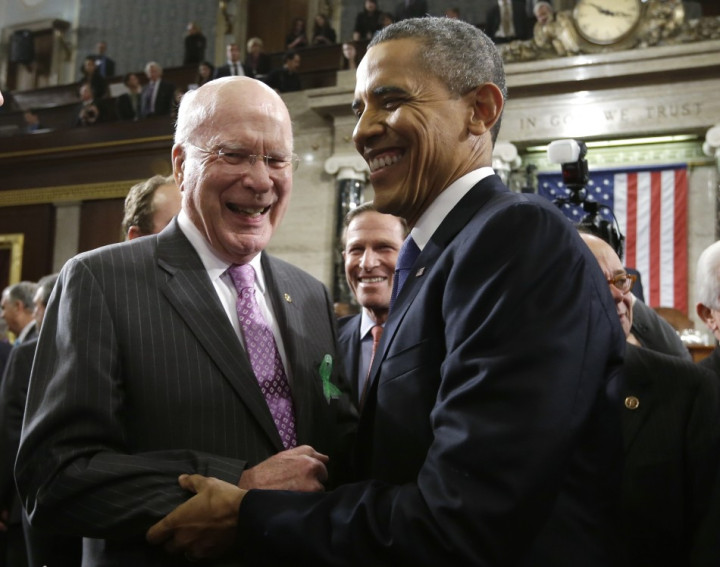 The Fisa Accountability and Privacy Protection Act of 2013 has been drafted by Patrick Leahy (above), Senior Senator from Vermont and proposes government agencies implement more rigorous oversight and reporting measures to ensure the data of US citizens is protected. It also proposes that the lifespan of legislation allowing for warrantless surveillance, including sections of the Patriot Act and the Foreign Intelligence Services Act (Fisa) be shortened.
The bill comes after Edward Snowden, a former contractor for the National Security Agency (NSA) alleged that US government agencies had been involved in the monitoring and collection of personal communications data belonging to US citizens.
Last week, Snowden revealed documents containing guidelines on how government agencies collected communications data, and which types of data were approved for interception. Though some restrictions are placed on the NSA and other agencies such as the Central Intelligence Agency (CIA) and Federal Bureau of Investigation (FBI), current oversight procedures allow individual analysts to decide on targets for surveillance, with an external review of communications intercepts occurring only once every 60 days.
Senator Leahy's bill proposes stronger oversight measures by requiring government agencies to justify beforehand why they need access to communications data. It will tighten Section 215 of the Patriot Act, which currently allows agencies to access data such as phone records and personal documents without having to disclose what data has been accessed and for what reason. Leahy's bill:
"Elevates the threshold standard for obtaining records through Section 215 of the USA Patriot Act by requiring the government to show relevance to an authorised investigation and a link to one of three categories of a foreign agent, power, or group."
The bill also "requires the government to provide a statement of the facts and circumstances to justify its belief that the Section 215 records sought are relevant to an authorized investigation to obtain foreign intelligence information."
Leahy is also calling for a review of Section 702 of the Fisa Amendments Act, which was renewed for five years in December, 2012. As detailed in the documents leaked by Snowden last week, Section 702 allows agencies to retain data collected on US citizens "inadvertently" for up to five years, and to share it with other agencies.
Leahy's bill asks for a comprehensive review of Section 702 by the Inspector General of the US Intelligence Community.
The bill also seeks to reduce the lifespan of Section 702 by two years, meaning the Act will be up for review in June, 2015 rather than 2017. This is the same date Section 215 of the Patriot Act will expire, allowing US congress to "address these Fisa provisions all at once, instead of in a piecemeal fashion."
"The recent public revelations about two classified data collection programs have brought renewed attention to the use of government surveillance powers, which deserve close scrutiny by Congress," said Leahy. "The comprehensive legislation that I am introducing today will not only improve the privacy protections and accountability provisions associated with these authorities, but also strengthen oversight and transparency provisions in other parts of the USA Patriot Act."
General Keith Alexander, director of the NSA, has defended the agency's surveillance program, dubbed Prism, claiming it has helped prevent terrorist attacks. President Barack Obama has also spoken out on the program, assuring that it "does not apply to US citizens."