Turkish international Nuri Sahin has admitted he is struggling to get to grips with Premier League football. The 24 year old former Borussia Dortmund central midfielder signed a season-long loan deal with the Anfield club, from Spanish champions Real Madrid. Sahin has made only 12 appearances for Brendan Rodgers' side so far, scoring thrice.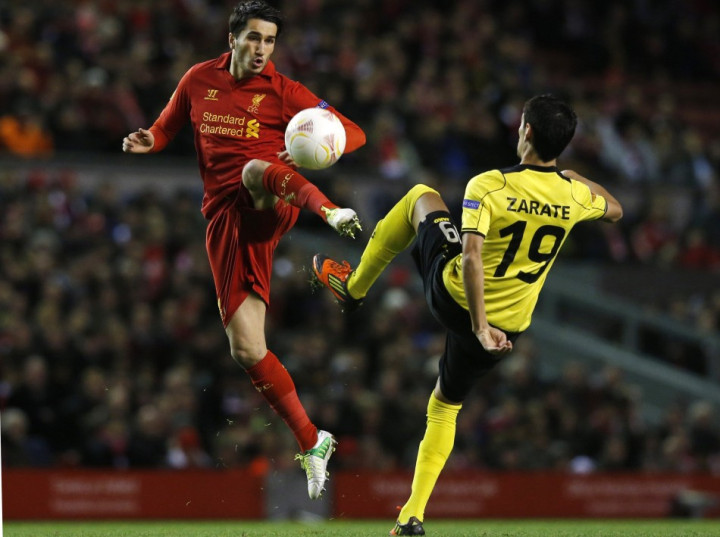 "It's a very tough league and every team has their own style. I have never played in games such as the ones against Stoke and Everton before," the 2010/11 Bundesliga champion explained to the club's Web site, adding, "That is probably the thing that has surprised me most but also makes me happy because it's a very tough league and every team has its own story."
Sahin transferred to the Santiago Bernabeu last year and was tipped to become an integral part of coach Jose Mourinho's plans. However, a combination of injuries and poor form meant he could displace neither Spaniard Xabi Alonso nor German Sami Khedira from the starting line-up and that forced the former Chelsea manager to consider a loan spell. Arsenal were strongly linked to the Turk in the summer and a deal was believed to have been agreed before complications over the length and nature of transfer arose.
The midfielder then signed for Liverpool, after admitting he had been impressed with Rodgers' footballing vision. Sahin has now reiterated his belief in the Northern Irishman's project and also spoke on his tactical role within the team.
"I'm not the kind of player who can play in a long-ball side. The way that Brendan wants to play is one I'm comfortable with," he explained.
Sahin has played across the midfield three in the Rodgers' line-up but believes his ideal position is that of a deep-lying playmaker.
"I've played my whole career deeper and that's my position. But I have also played as a No.10 here. It was new for me but I tried to help the team and do my best," he stressed, adding, "But if I could choose a position it would be holding as I feel more comfortable playing deeper."