NXT's Ardor token distribution uses 'snapshot' of existing value in the network
Bas Wisselink and Dave Pearce of NXT Foundation protected value in the network rather than diluting it with an ICO.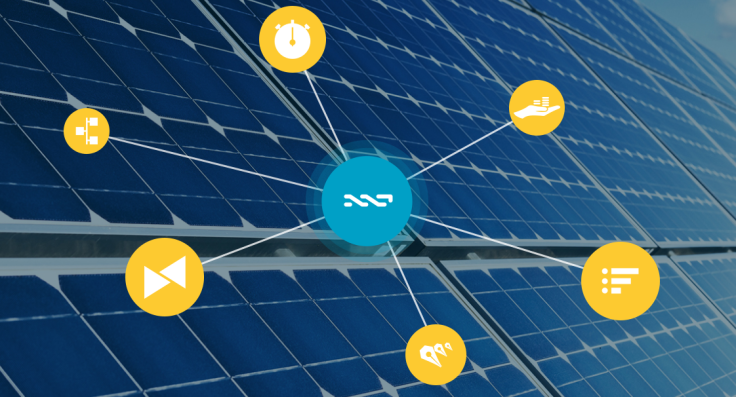 NXT, one of the first blockchain 2.0 platforms, has eschewed the craze for crowdsales, instead choosing to distribute tokens for its new Ardor system via a snapshot of existing NXT accounts.
The snapshotting, which protects rather than dilutes the existing NXT community, began in July and finished just recently in October. The Ardor blockchain is expected to launch around Q3 2017.
Bas Wisselink co-founder of NXT Foundation, said: "We have a running system so we can't just launch another ICO. It would dilute the investment of everybody in it right now. So what we have done instead is employ a method where everybody holding NXT would get a stake into the new system."
ARDR will be the native token for the upcoming Ardor blockchain, which is designed to allow people to customise blockchain technology of NXT through the use of child chains. Ardor solves the issue of blockchain bloat by having child chain transactions pruned every 1440 blocks. This data can still be stored on an archival node should the full child chain transaction history be required to be kept.
The announcement has sparked trading in NXT which had spiked above $32m market cap. Wisselink pointed out that NXT will not be made obsolete by the introduction of Ardor; NXT will still be developed and remain operational and Ardor will be a complementary system.
Dave Pearce, co-founder NXT Foundation, added: "Had we ICO'd it, we probably could have taken down a fairly vast quantity of money, but that would have been at the expense of the entire NXT system and of the guys who have been supporting and working with us."
Taking a broad philosophical view of blockchain technology, Wisselink said: "The game theory part of this technology is often overlooked and is really interesting. It's not about just about making transactions possible. It's also very much focused on how to keep people honest and how to minimise certain behaviour.
"The whole system goes from how do we incentivise people; what kind of incentives do we give them, and what kind of behaviour do we want to get out of this? Most people will work from self-interest but that can actually be leveraged into creating desirable and constructive behaviour. I think that's awesome."
Pearce conceded that putting the entire financial ecosystem on blockchain is not going to happen soon, but said in his personal view it would be virtuous for everyone. "Blockchain could be a very powerful tool to eliminate corruption and fraud and for that reason it may be in company's own best interest to make their accounts publicly audible on a blockchain," he said.
In order to claim your ARDR, you must ensure your Nxt Client is version 1.10.1 or higher, preferably the latest version. You can download it directly from the Nxt website.
© Copyright IBTimes 2023. All rights reserved.