The UK is lagging behind most of the rest of the developed world in terms of next generation mobile broadband, generally known as 4G, however Everything Everywhere offered a glimmer of hope earlier this year when it announced it would roll out a 4G network by the end of 2012.
The proposal from Everything Everywhere - the partnership between T-Mobile and Orange UK - was based on re-engineering its current allocation of the 1800MHz spectrum which is used for the companies' 3G networks, to be used for a 4G network based on the Long Term Evolution (LTE) technology.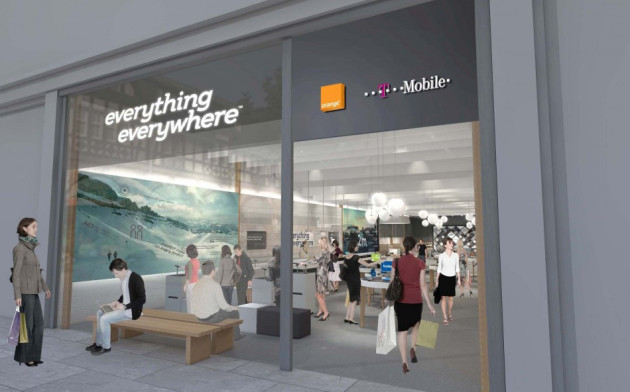 Everything Everywhere submitted the proposal to Ofcom in the final week of February and at the time, the company's CEO, Olaf Swantee said: "There is a great opportunity for the UK to have the 21st Century network that it so deserves, putting the nation on a level playing field with other parts of Europe, the USA and Asia."
At the time Ofcom said it would be entering a consultation period which would finish on 17 April, inviting stakeholders, such as the other networks, to make submissions on the proposed move. Following the announcement, both O2 and Vodafone came out strongly against the plan, saying it would give Everything Everywhere a monopoly on 4G until Ofcom got round to auctioning off the 800MHz and 2.6GHz spectrum which has been set aside for 4G networks in the UK.
This process has been delayed due to issues surrounding Three's ability to compete in this very competitive marketplace. The auction is not likely to take place until late this year and possibly into early 2013. This means UK mobile phone users won't have access to these 4G networks until late 2013 or probably early 2014 at the soonest.
This is the reason that O2 and Vodafone are so worried as it would mean that if a UK phone user wanted 4G access in the next two years, they would have to choose T-Mobile or Orange UK. And this issue regarding competition is one of the main reasons Ofcom began the consultation period. In its original document it said:
"If we were to vary EE's licence now, it would be likely to be the only entity capable of providing LTE/WiMAX services on a national basis for a period of time. In accordance with the relevant legal framework, we have therefore considered whether there is a risk of distortion to competition arising from authorising EE's 1800 MHz licences for LTE and WiMAX technologies. For the reasons set out in this document we do not consider that any material risk of distortion to competition will arise if we vary EE's licence as requested."
While Ofcom has not said precisely who has requested the extension, it did say it has "decided to extend this period following requests from stakeholders for more time to respond."
We have been in touch with Everything Everywhere as well as Ofcom seeking a responsive but neither has so far replied.