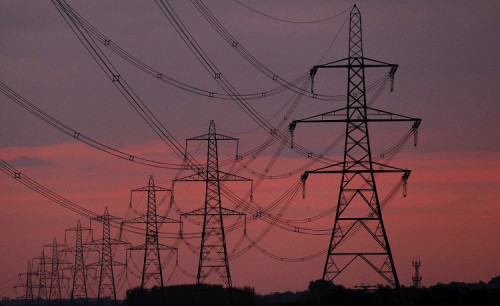 Ofgem has threatened to fine energy network companies if it is proven that they took too long to restore power after Christmas storms wiped out thousands of households' electricity supplies.
Under Ofgem rules, network companies must ensure they have sufficient resources available, including personnel, to operate distribution "properly and efficiently" so therefore the firms have "questions to answer," says the regulator's senior partner Ian Marlee.
The storm that hit Britain from Christmas Eve left around 50,000 homes without electricity for five days, after torrential rain and wind brought down power lines.
Ofgem says that "further action," on top of fines, could also be taken against the energy network companies.
UK Power Networks recently admitted that the group, which supplies eight million households and businesses in the south east of England, "could and should have done more" to restore power.
The group has now nearly trebled the compensation for homeowners who were without power for between 48 and 60 hours over Christmas from £27 to £75.
Meanwhile, the 'Big Six' energy company chiefs are set to give evidence to British politicians over why it took so long to restore power to thousands of customers after the Christmas storm outages.
Energy Select Committee chairman Tim Yeo said that the 'Big Six' energy groups, which account for 99% of the UK market, will have to answer for their "unacceptable performance".
"I'm very concerned about how long the network distribution companies took to restore power to thousands of customers. The Committee will call them in when the House gets back," said Yeo in a media statement.
"I'm already concerned that these distribution companies are not properly scrutinised by Ofgem, despite being effectively monopolies. Their performance over Christmas was unacceptable."