Crude oil futures witnessed mixed trade on 8 May and for the week on a whole, against a backdrop of rising Opec production, falling US drilling activity, upbeat US job creation and the battle for Iraq's Baiji refinery.
Brent June contract finished 15 cents, or 0.2%, lower at $65.39 a barrel on 8 May.
The global benchmark lost about 1.6% for the week.
US June contract finished 45 cents, or 0.8%, higher at $59.39 a barrel on 8 May.
WTI gained 0.4% for the week.
The Organization of the Petroleum Exporting Countries (Opec) has raised its monthly oil production to nearly 31 million barrels a day in April -- the highest since November 2012 – warned a Platts survey.
Elsewhere, the number of US rigs drilling for oil fell by 11 rigs to 668, Baker Hughes reported. Oil rig counts in the US have now logged declines for 22 consecutive weeks.
Meanwhile, data released on Friday showed that the US created 223,000 jobs in April.
Iraqi oil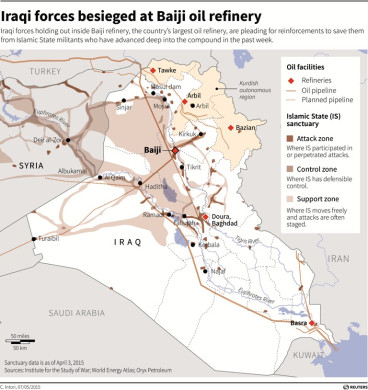 In Iraq, security forces were "all but cut off" at the Baiji oil refinery by Islamic State (Isis) militants, who controlled about 80% of the facility as of Friday, CNN reported.
Michael Lynch, president of Strategic Energy & Economic Research, told MarketWatch: "This week has been a lesson in volatility, as Libya reminded us that their production was still uncertain, and US crude inventories dropped, but because of lower imports."
Tariq Zahir, a managing member at Tyche Capital Advisors, told the news website: "Crude...has gone a little too far too fast and looking deeper into the numbers, imports were down last week. Bottom line is we are still seeing production here in the U.S. not come down in any significant way."
Capital Economics said in a note to clients: "China's commodity imports, with the exception of oil, remained relatively subdued in April. However, we expect import growth to pick up in tandem with higher government spending on infrastructure."
Capital Economics said in a separate note: "The recent bounce back in oil prices has prompted speculation about whether they are about to return to the $100 per barrel levels of the last few years. However, there are some major headwinds, both on the supply and demand side, which mean that significantly higher prices are unlikely."
Fitch on Brazil, Mexico
A Fitch Ratings report – Effect of Low Oil Prices on Emerging Market Corporates – noted that Brazilian and Mexican corporates can expect no positive impact in terms of credit quality despite low oil prices.
Joe Bormann, managing director and deputy regional group head of Fitch's Latin America Corporate Group, commented: "In Brazil, prices are highly regulated and have risen in U.S. dollar terms due to the depreciation of the Brazilian real. Fuel isn't a large part of the consumer's daily expenses, nor does it make up a large portion of the inflation basket.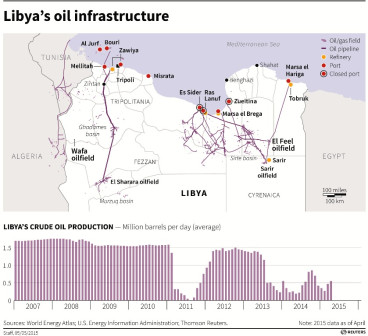 "In Mexico prices also remain highly regulated, and lower international oil prices will not positively impact Mexican corporates' cash flow. Fitch expects upgrades and downgrades to be evenly balanced during 2015 in Mexico despite no positive cash flow benefit from lower oil prices globally."
Libyan output
Brent crude hit a fresh 2015 high on 5 May and WTI traded above $60 for the first time since December 2011 following news that protesters had shut down the eastern Libyan oil port of Zueitina, hitting exports. Zueitina was one of the few Libyan ports still exporting oil.