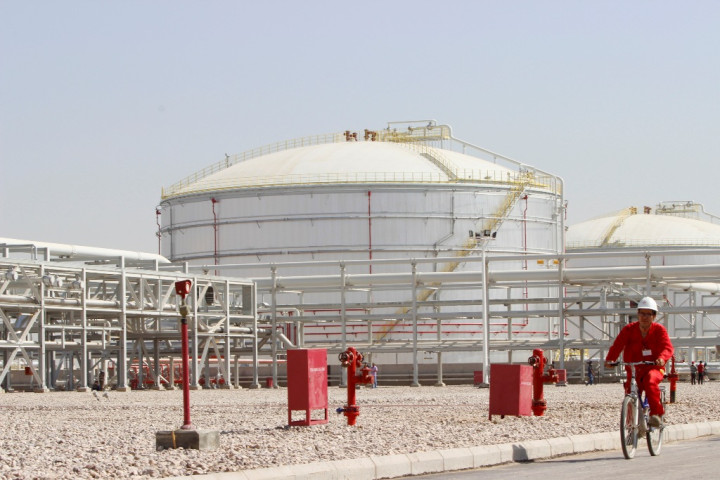 Oil futures dropped on 13 September, and finished lower for the week, as the US dollar strengthened and after reports projected weaker global demand for crude amid abundant supplies.
Brent October contract finished 97 cents, or 1%, lower at $97.11 a barrel on Friday.
The European benchmark lost 3.7% for the week as a whole, logging its highest weekly decline since the week ending 11 July.
US October contract finished 56 cents, or 0.6%, lower at $92.27 a barrel on Friday.
Light, sweet crude (WTI) shed 1% for the week.
Commerzbank Corporates & Markets said: "The descent on the oil market was virtually unbroken this week: A barrel of Brent currently costs less than $98; it was last at this level briefly in spring 2013 and for a longer period in summer 2012.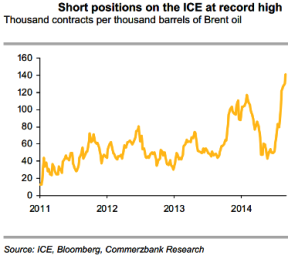 "One reason for this is the change in forecasts of energy agencies, who had rated future supply on the oil market in their monthly reports as more plentiful because they had expected a higher supply from the US and also lower global demand for oil."
"What's more, Libya has increased its daily output of crude oil further to 810,000 barrels, which is meanwhile 600,000 barrels higher than at its low in April. It is also clear though that speculative financial investors have significantly strengthened the downward pull recently.
"Short positions on the ICE have reached their highest level, at 140,000 contracts, since the data series began in 2011, so the situation could change quickly. As no important events for the oil market are due next week, the price recovery will continue to keep us waiting, while the oil price will drop only marginally at most."
Weakening Demand
The International Energy Agency (IEA), in a report on 11 September, lowered its forecast for global oil demand growth to 900,000 barrels a day, terming the recent slowdown in demand as "nothing short of remarkable".
The downward revision came a day after the Organisation of the Petroleum Exporting Countries cut its forecast for Opec crude this year and the next.
The Opec report pointed to a surplus of over one million barrels per day (bpd) in 2015 if the cartel kept output at current levels.