Oil prices: How low will they go in 2015?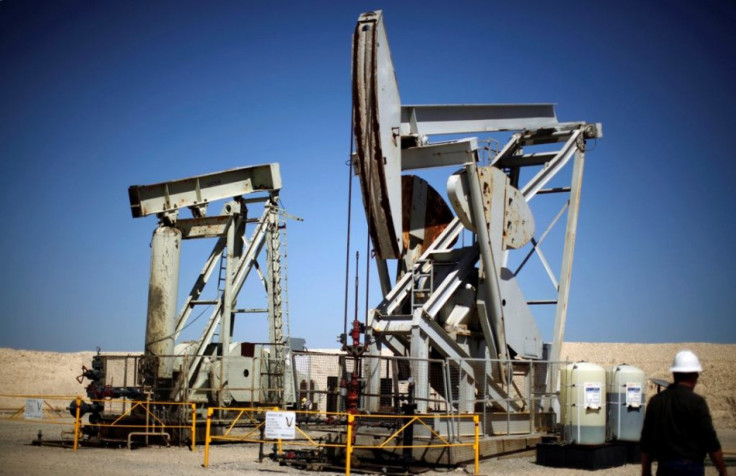 The fall in the price of a barrel of oil across 2014 has been dramatic. Brent crude peaked at $107 (£68.5, €87.2) towards the end of June, before steadily sliding by almost 50% to $55 just before Christmas. It may yet drop further.
Fundamentally, the drop is driven by a glut in the oil supply. The US has sharply increased its oil production over the past couple of years as it exploits the enormous shale reserves lying beneath it. For the first time in four decades, the US is exporting oil.
And demand has been weighed down by economic stagnation in the eurozone, a slowdown in growth in the powerhouse Chinese economy, recession in Brazil and a looming financial crisis in Russia as Western sanctions over Ukraine bite down.
Opec, a cartel of some of oil producing countries who account for 40% of the world's supply, has kept up its oil production despite the falling price. There is speculation that it is testing the tolerance of US shale producers for lower prices, despite the fact that current levels are uneconomical for most of its own members.
How low will oil go? The International Energy Agency slashed its forecast for the growth in global oil demand in 2015 by 230,000 barrels per day (bpd) on 12 December. It now expects demand to grow by 0.9 million bpd, reaching 93.3 million bpd in total.
If supply carries on pumping into the market at similar or higher levels, the price of oil will fall further still. Suhail Al-Mazrouei, the energy minister of the UAE, suggested to Bloomberg that Opec would let oil slide as low as $40 before taking action to cut supply.
Across six years, US oil production has leapt. In 2008, it was pumping five million bpd. By 2014, this had reached nine million bpd. The US government's Energy Information Agency (EIA) expects it to peak at 10 million bpd before the decade is over.
But production in the US could slow sooner if the oil price continues to fall and some extraction sites become uneconomical. This is what Opec may be hoping for.
Saudi Arabia, Opec's largest oil producer, is thought to be riding out lower prices – which it can afford – in order to maintain or even increase its market share as other producers falter.
The door is still open to an Opec oil production cull. UAE's Mazrouei said the organisation would have to reassess the situation at the end of the first quarter of 2015, when there may be cause for it to call an emergency meeting.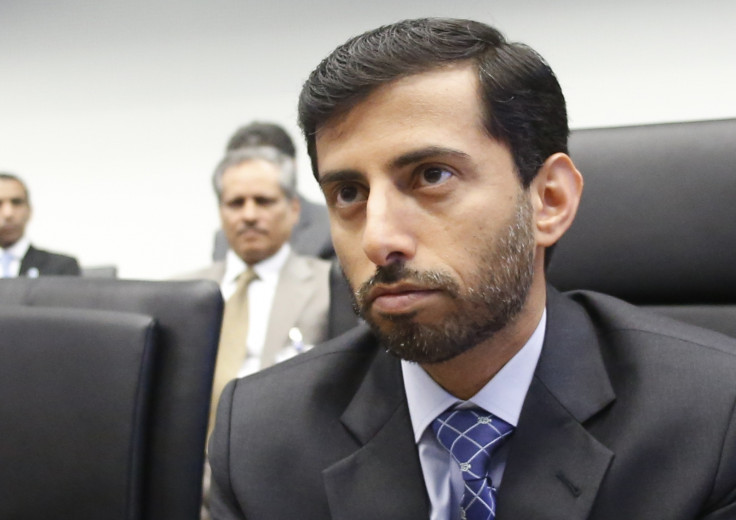 Saudi energy minister Suhail Al-Mazrouei
Reuters
Still, prices are expected to continue on their downward trend. A slight bounce in the oil price to $62 a barrel on 22 December was dismissed by a Morgan Stanley research note.
"Any oil relief rally is likely to be limited and short-lived, barring a major outage. We see too many headwinds that must be addressed," it said.
Al-Mazrouei had said $40 could be the bottoming-out of the oil price. His Saudi counterpart, Ali al-Naimi, predicts prices will pick up again shortly. Ole Hanson, an oil market analyst for Saxon Bank, sees support for Brent crude at $52 a barrel, not far from its current level.
National Australia Bank thinks Brent crude will average at $68 a barrel in 2015. A survey by Reuters of 30 analysts put the average at $74 a barrel before climbing to just over $80 in 2016.
"Oil prices will be lower, making shale oil production less attractive for investments, which are necessary to keep shale oil production growing," Commerzbank's Carsten Fritsch told Reuters.
Meanwhile, the US EIA slashed its forecast by $15 a barrel. It now sees an average of $68 for Brent crude oil. Morgan Stanley predicts $70, while ABN AMRO has it at $85.
Whatever happens, oil prices are likely to remain below their highs of recent years. This gives some respite to hard-pressed consumers and firms, who bear the brunt of oil price-driven inflation, and leave them with more money to spend in the economy or on jobs and growth.
© Copyright IBTimes 2023. All rights reserved.