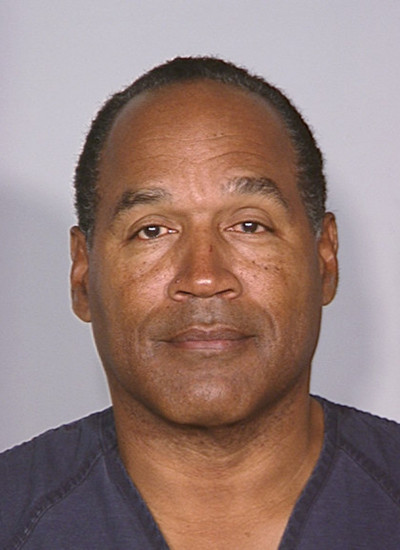 For years, rumours circulated that OJ Simpson had an affair with Kris Jenner and Khloe Kardashian is their secret love child.
Now, the disgraced former NFL star, who was released on parole back in October after spending nine years in prison for a Las Vegas armed robbery, has addressed what many call the paternity riddle of the century.
Back in December Kardashian confirmed reports that she was expecting her first child with NBA boyfriend Tristan Thompson, with a cute Instagram snap showing off her growing bump.
When TMZ caught up with Simpson grabbing some food in LA with his daughter Sydney in Las Vegas, he said there was no reason to congratulate him on Kardashian's pregnancy news because he had no biological connection her to her unborn child.
"Well, for Bob [Robert Kardashian, Chloe's alleged real father], God bless his soul, yeah. I don't know for me. I don't think for me I have nothing to do with it," he told a photographer outside a restaurant.
"Khloe and the girls were all terrific girls when they were growing up. Nice and terrific and still today I think they are nice and terrific except they have kind of added sex appeal to their resume.
Simpson, 70, added: "I'm happy for them, congratulations to her, but trust me I have nothing to do with it. I would be proud if I had anything to do with it but I don't. May God bless em."
It has been claimed that the shamed Naked Gun star slept with Jenner in the 1980s while she was still married to Robert Kardashian, who served as Simpson's lawyer during his trial for the murders of Nicole Brown Simpson and Ron Goldman. It has been said that Khloe bares a striking resemblance to Simpson.
Other conspiracy theories are that her father could be singer Lionel Richie or Jenner's former hairstylist Alex Roldan. In 2014 Khloe threatened Jenner with a paternity test during an episode of E! show Keeping Up With the Kardashians. However, she never went through with it.
"I've had so many dads my head is spinning," Kardashian told Gossip Cop.