Heartbroken Rihanna buries cousin shot dead in Barbados: 'Sleep well buddy'
Stay hitmaker pays tribute to Tavon Kaiseen Alleyne on Instagram.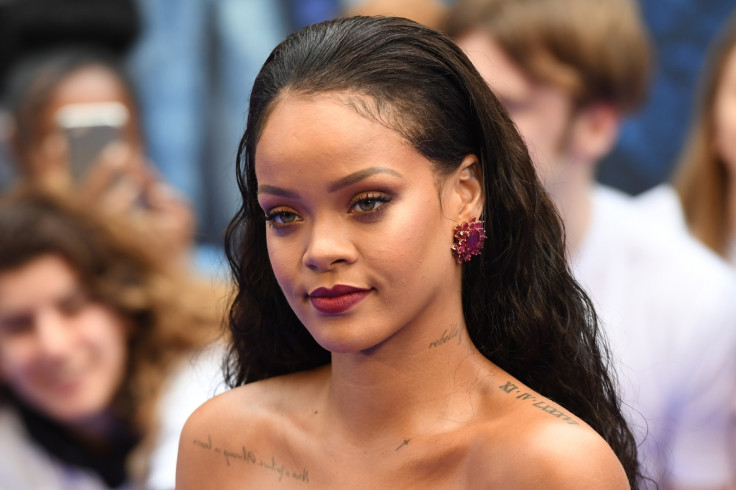 Pop superstar Rihanna has laid her cousin Tavon Kaiseen Alleyne to rest two weeks after he was killed in Barbados.
The 29-year-old songstress revealed in a series of posts on her Instagram that her relative, who was gunned down as he walked through the Eden Lodge area of St Michael's on Boxing Day, was in a "better place".
"Laid to rest! sleep well buddy...we are at peace knowing that you are in a better place than we are," she wrote alongside a black and white image of Alleyne.
"We will always have a void without you, but we will never stop loving you. Hope you were happy with your going away celebration today. Forever @merka_95."
The eight-time Grammy award winner shared another picture which showed mourners assembled at his graveside.
For the funeral at St George Parish Church, Rihanna wore a white dress, all-white trainers and sunglasses. She was captured on camera placing a heart-shaped wreath on the coffin.
The Stay hitmaker called for an end to gun crime in an Instagram post in December that revealed her devastation. Sharing a series of photos of her posing with her slain relative with her 59 million followers, she wrote: "RIP cousin... can't believe it was just last night that I held you in my arms! Never thought that would be the last time I felt the warmth in your body!!! Love you always man! #endgunviolence."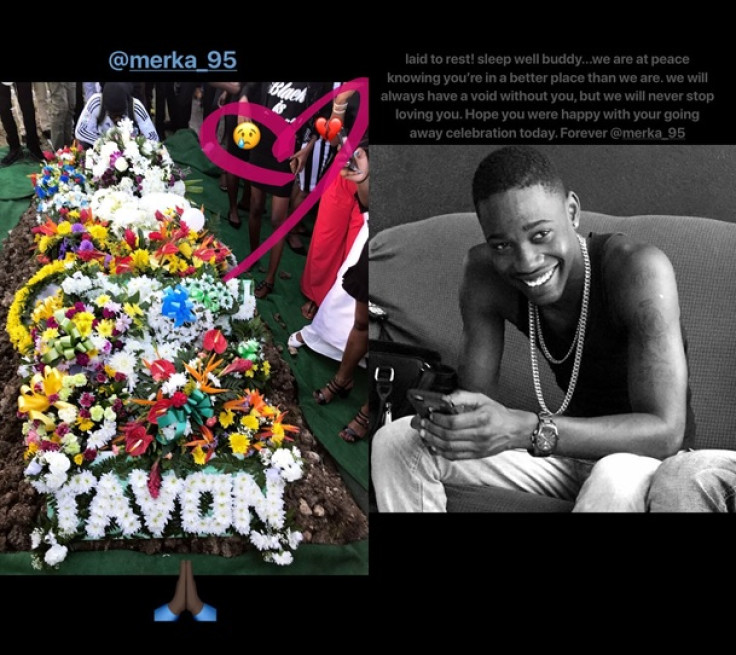 Local reports said that a man had been arrested in connection with the shooting. According to Barbados Today, Shawayne DaShawn Williams from St Michael appeared before magistrate Douglas Frederick charged with the murder.
Police in Barbados recently confirmed an increase in gun crime on the holiday island. In 2017, 22 of 28 murders in Barbados were gun-related.