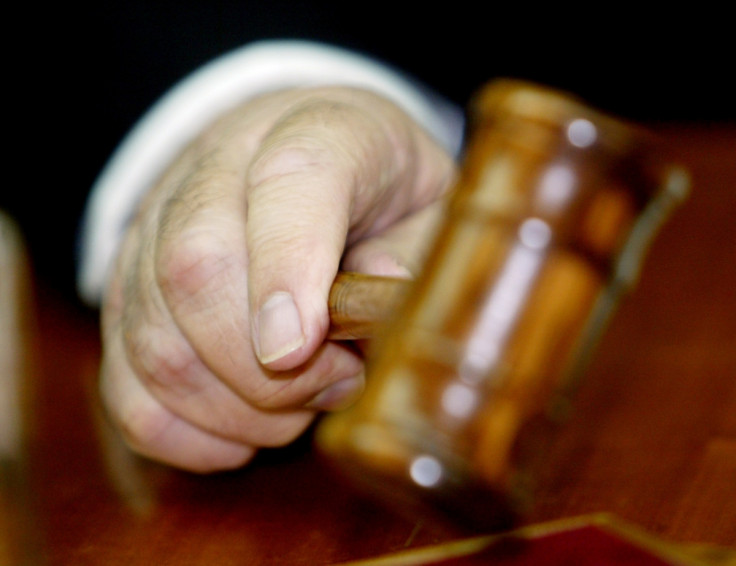 The Oklahoma Senate voted on Wednesday (15 March) to impose sanctions on state Senator Ralph Shortey after he was found with a teenage boy in a motel room by police. The state Senate passed the resolution unanimously by 43 votes to nil.
Shortey is being investigated over the alleged incident. Moore Police reported to the motel on 9 March for a welfare check and found the room occupied by the teen and an adult male.
The Oklahoma Republican Party condemned Shortey's alleged actions in a statement released by Pam Pollard.
"We condemn the actions of Senator Ralph Shortey to the strongest degree. While we believe in the right to a fair trial and that all people deserve their day in court, the accusations against Ralph Shortey are in no way in line with the principles of the Oklahoma Republican Party," Pollard said.
According to News9, Shortey's punishment includes: loss of vice chair and chairmanships; removal from all committees; removal of executive assistant; loss of laptop and other state property; loss of office and assigned parking; removal of his name from all of his bills; and cancellation of office expenditures and pages.
Senate Pro Tempore Mike Schulz, a Republican, said Shortey's punishment is "not a presumption of guilt or innocence" in a statement released after the Senate approved the sanctions.
"The Oklahoma Senate has full faith that the judicial system will play out appropriately and bring this matter to a lawful conclusion," Schulz continued. "This resolution reserves the right of the Oklahoma Senate to pursue further action if more facts come to light. It would be inappropriate to comment any further due to the pending investigation."
Prostitution-related charges
Moore Police have recommended three prostitution-related charges against Shortey, KOCO reported. The charges include soliciting prostitution of a minor, prostitution within 1,000 feet of a church, and transporting for the purpose of prostitution.
The Senate had the option to expel Shortey by a two-thirds vote but did not decide to do so, The Oklahoman reported. Shortey will remain the senator for Oklahoma's District 44 but will have virtually no power or authority.
The senator can still, however, vote on the Senate floor and will continue to receive his monthly pay of $3,200 (£2,600) and benefits.
According to The Oklahoman, Shortey said he would issue a response but has yet to do so.