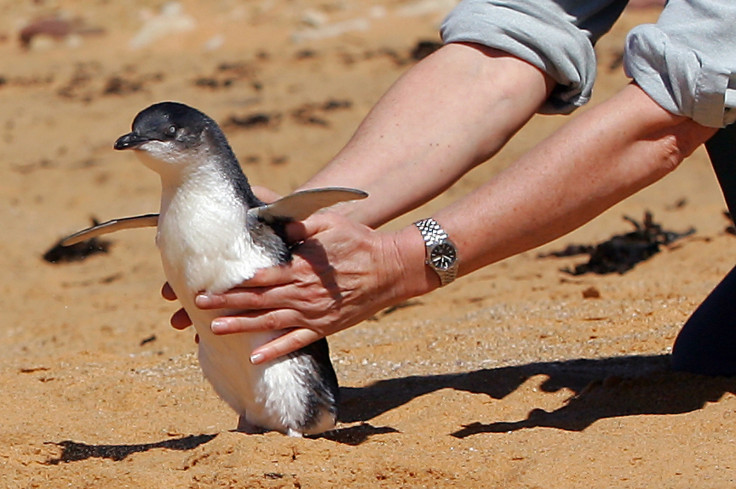 In a double miracle, a surgical intervention to the beak of an injured and 'ancient' penguin has added a few more years to its life.
The fairy penguin on Australia's Philip Island is recovering after a surgery was performed on the beak of the tiny bird found at a beach.
While most fairy penguins live on an average to seven years, Pauley the rescued penguin, is said to be a ripe old 21 years of age and is possibly the island's oldest penguin.
"He must just be a very, very smart penguin because he should by all means have been in the stomach of a shark or a seal by this time," Michelle Thomas from the Animalia shelter who performed the operation told ABC.
Michelle operated on the bird's damaged beak on Tuesday.
The break in the beak had stopped him from fishing, leading to the weak and distressed state he was found in.
Hardly weighing a kilo, the penguin didn't have enough energy to swim and catch fish, suspects Michelle.
Since the operation, Pauley has been quickly regaining his appetite and downing the many fish he is being fed with.
The unusually old penguin has surprised experts on how he survived so long in the wild.
There are many threats to the survival of these penguins. They face predators at sea, such as sharks, seals and killer whales, as well as danger on land like the sea eagles and large gulls.
Man-made hazards include oil spills, plastic, road kills, gill net fishing and loss of breeding habitats.
The fairy penguin is one of two subspecies of little penguin which is the smallest species of penguin. Found largely in warm waters of the southern hemisphere around the coasts of Australia and New Zealand, they grow to an average 32 cm in height.
Fairy penguins are also called 'little blues' because of the indigo-blue and slate-gray colour of their feathers.