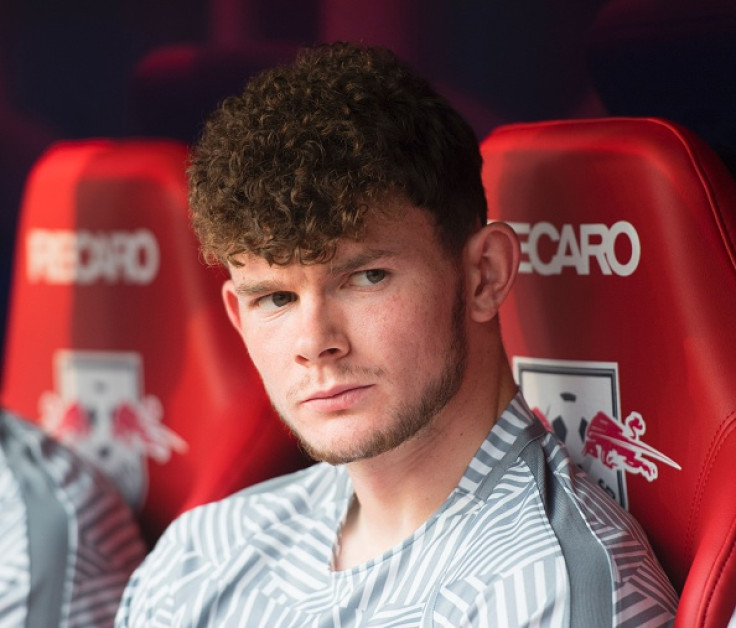 Oliver Burke has revealed the key reason for snubbing moves to the Premier League this summer in favour of joining RB Leipzig in the Bundesliga. The midfielder, who was with Nottingham Forest in the championship before his move abroad, was courted by a number of clubs from the English top flight, including Manchester United, Arsenal and Tottenham Hotspur.
The Scotland international had spent his entire career with Forest up until his move and had only broken into the first-team on a regular basis during the 2015/16 campaign. But Burke started the current campaign in fine form with four goals in five games, which attracted interest from clubs all across Europe.
The 19-year-old admitted that he considered moving to one of the top clubs in the Premier League, but revealed that the prospect of joining a big club and then being sent out on loan did not appeal to him. He was keen on playing regular first-team football at a higher level than the Championship and was impressed with the offer and plan proposed by the Bundesliga outfit.
Burke has lived up to his billing thus far in Germany, impressing in his four appearances for Leipzig. He set up the winner against Borussia Dortmund and scored his first goal during their 1-1 draw against FC Koln, which now sees them sitting in fifth place on the league table.
"I was going to visit Tottenham. But I said no because Leipzig showed enough care and attention to the little details. For a young man I don't want to go somewhere that is a big club and be thinking am I going to play? Am I going to progress? Or are they just going to stick me out on loan, which happens a lot at English clubs," Burke told the Daily Mail.
"You can only look at Chelsea, and see the amount of talent they have, but they're all on loan, not getting used. You don't feel wanted when you sign for a club, you're there for two training sessions, and then they buy someone else in your position for double the amount.
"So it's a no-brainer really. They made clear I was going to be a vital part of the team, which I have shown against Cologne and Dortmund. I don't regret not going to the Premier League," the Scottish midfielder added.