One Click Tool Available for LG Optimus 2X [Tutorial]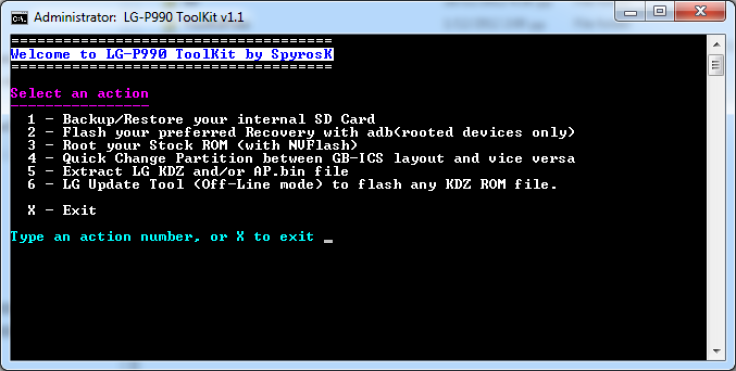 LG Optimus 2X gets a toolkit that can be of help for its users to customise the device, root and back up with just a click, thanks to recognised developer spyrosk.
Employing this one click tool, users will be able to back up and restore the internal SD card, extract KDZ and Ap.bin files and the LG Update tool. However, the most unique feature of this tool is quick partitioning.
"Going from Gingerbread to ICS involves more than just a change in Android. It also requires a change in the partition structure of the device. This toolkit lets users change from ICS partitions to Gingerbread partitions and vice versa for easy upgrading or downgrading," claims the post on XDA Developers' forum.
Those looking to install this tool can have a look at the guide below. IBTimes UK reminds users to proceed at their own risk.
But before proceeding users need to follow the given list of pre-requisites:
Ensure the data in the device is backed up
Enable USB debugging by browsing to Settings > Applications > Development > USB debugging and make sure the device has at least 40 percent battery charge
Keep in mind the device is not rooted
To install One Click Tool for LG Optimus 2X smartphone:
Download the One Click tool from here to the PC. Unzip the file and open the same in your PC
Connect the device to the PC using USB cable and then follow the onscreen instructions in order to customise the device
The process would take about 3-4 minutes to customise the device
You have now installed the One click tool on your LG Optimus 2X.
Note: In case the device does not boot up or show the home screen then remove and re-insert the battery to boot the device in the normal mode.
[Source: Android Advices]
© Copyright IBTimes 2023. All rights reserved.