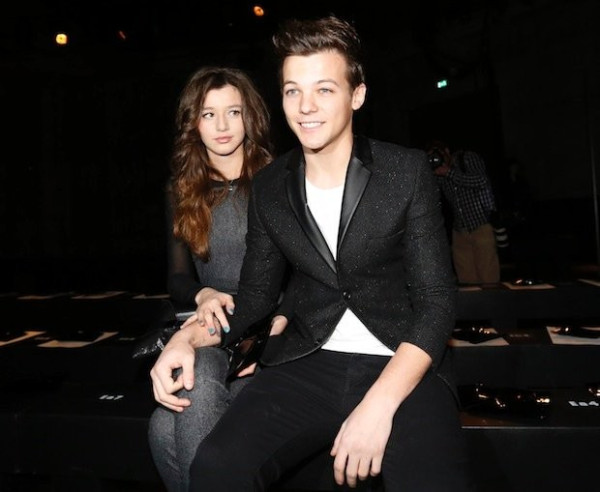 One Direction's Louis Tomlinson has reportedly installed a £15,000 panic room at his Hertfordshire home to protect his girlfriend Eleanor Calder from "crazed stalkers."
The 21-year-old singer has splashed out on the high-security safety measure to protect him and the university of Manchester student after she was bombarded with death threats, the Sun reports.
Tomlinson, who has been dating Calder for over a year, has apparently said that he is trying to be "realistic" about the prospect of his £2.5 mansion being invaded by a stalker.
"Louis loves the fans and isn't overwhelmed with paranoia. He's just a realist about the dangers of being in the spotlight," a source close to boy band told the tabloid.
"One Direction followers are notorious for tracking the lads down, so that's made him a bit cautious. This is just something that makes him feel safe."
His decision to build a safe room come just weeks after he revealed that he think that Calder, 20, maybe 'the one'.
"I'm still young, but I'm incredibly happy at the moment," he said.
"It hasn't been easy but we both know the commitment I have and the commitment she has with her university course, I works well."
It is not the first time Tomlinson has taken the term 'protective boyfriend' to a whole new level.
In 2012, he hit out at Twitter trolls who were taunting Calder over his ex-girlfriend Hannah Walker.
Calder was sent pictures of Louis' childhood love and nasty fans called for him to dump her and get back with his ex.
He respondedby telling fans: 'I'm reading some horrible tweets - very p***** off!'