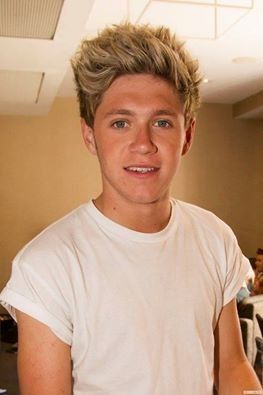 He is one- fifth of the world's biggest boyband but Niall Horan's status as a successful pop star was made official after he was granted a special audience with none other than the Queen of England.
The 20-year-old singer spent quality time with the monarch during a recent event at Buckingham Palace.
He was suited and booted for the reception organised to celebrate the outstanding contributions of members of the Irish community in Britain.
For the event he opted for a green and white striped shirt and matching tie, paying homage to his Irish roots.
He shared the special moment with fans on Twitter.
In February, Horan paid a special visit to country music royalty Taylor Swift at London's O2 arena during the UK leg of her tour.
The rumour mill went into overdrive after it was reported that he may have crossed the friendship line by cosying up with Swift, an ex-girlfriend of his bandmate Harry Styles.
"Taylor was happy to sort Niall some access all areas passes and even had drinks with him before the show," a source told the Mirror newspaper.
They met through mutual friend Ed Sheeran. Niall seemed like a genuine fan of Taylor's music. However, he smirked when she performed I Knew You Were Trouble, a track rumoured to be about Harry."