One in four Americans does not know that the Earth orbits the sun, a new survey reveals.
According to the National Science Foundation's poll of 2,200 Americans, 74% of respondents knew that the Earth revolves around the star at the centre of the solar system.
The results of the survey, which is conducted every two years, will be included in a report presented to President Barack Obama and lawmakers in congress.
The questionnaire also found that less than half (48%) of Americans believe that human beings evolved from an earlier species, while 39% said they believe that the universe began with a huge explosion.
Almost 90% of respondents said they believe that the benefits of science outweigh any dangers, and a similar number said they are interested in learning about medical discoveries. One in three people said they believe science should receive more funding from the government.
The report found that Americans are also more likely than residents of other countries to believe that any apparent change in temperature is the result of natural rather than man-made causes.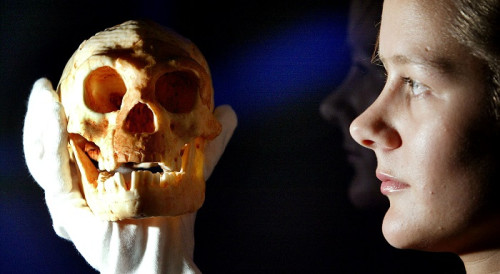 In 2013, a majority of Americans worried "a great deal" or "a fair amount" about climate change, although just three in 10 Americans said dealing with global warming should be a priority for the president and congress.
"Americans' understanding and attitudes about topics such as science and technology depend in part on how much exposure they get to such content throughout their life, as well how much attention they pay to such content," the report said.
"Exposure and attention to science and technology can make residents more informed, shape attitudes, and help them make decisions that are better for themselves, their families, and their communities."
According to data from Pew Research, the percentage of Americans that follow news about science and technology "very closely" has remained between 13% and 18% since 2000.