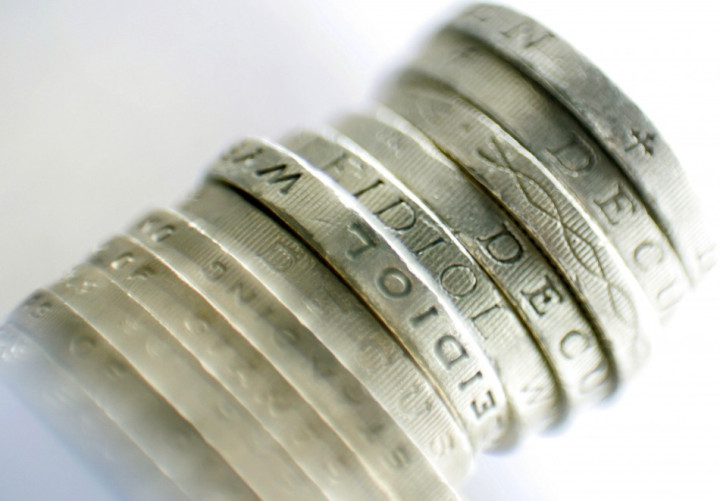 Foreign companies are snapping up a larger volume of British businesses than UK buyers as the domestic merger and acquisition market continues to decline.
The Office of National Statistics said that during the first quarter this year, the UK witnessed the lowest number of transactions seen since the financial crisis of 2008 and far fewer large deals completed during this period [Fig 1].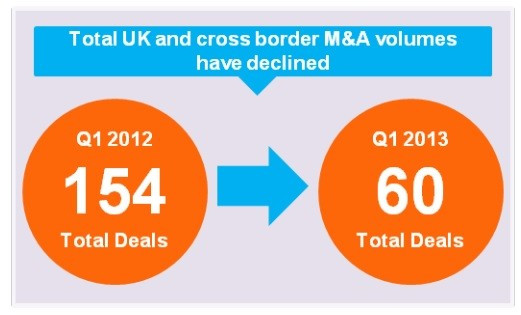 The value of acquisitions in the UK by other UK companies (domestic acquisitions) rose slightly between the final quarter of 2012 and the first quarter of 2013, from £700m to £1bn [Fig 2].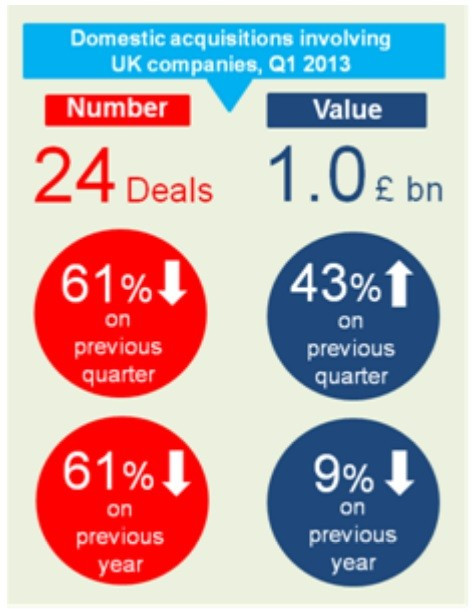 The value of acquisitions in the UK by foreign companies increased between Q4 2012 and Q1 2013, by 68% [Fig 3].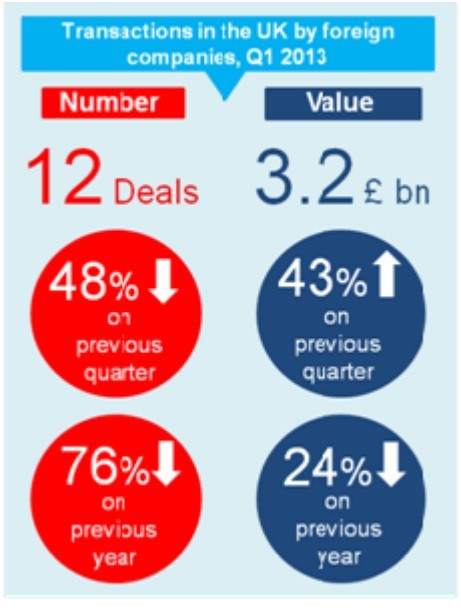 The value of outward acquisitions abroad undertaken by UK companies fell by 74% [Fig 4].