US talk show host Oprah Winfrey has claimed she was a victim of racism whilst attempting to buy a handbag in Switzerland.
Winfrey, one of the richest women in the world, said a shop assistant in Zurich refused to show her a £24,500 ($38,000) handbag as it would be "too expensive" for her.
The media mogul, who is estimated to be worth more than £1.8bn, made the claims on US TV show Entertainment Tonight. She was in Zurich attending Tina Turner's wedding.
She said: "I was in Zurich the other day, in a store whose name I will not mention. I didn't have my eyelashes on, but I was in full Oprah Winfrey gear. I had my little Donna Karan skirt and my little sandals. But obviously The Oprah Winfrey Show is not shown in Zurich.
"I go into a store and I say to the woman, 'Excuse me, may I see the bag right above your head?' and she says to me, 'No. It's too expensive.'"
The saleswoman at the store, which has since been named as Trois Pommes, is said to have suggested Winfrey should look at some cheaper handbags.
Winfrey said she left the shop without confrontation, but said the experience is proof racism continues to be a problem.
"There's two different ways to handle it," she said.
"I could've had the whole blow-up thing... but it still exists, of course it does."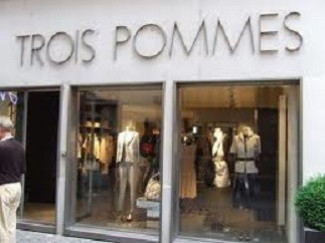 Swiss newspaper Blick reported that the owner of the upmarket shop, Trudie Goetz, had apologised, saying the incident was due to "a misunderstanding" caused by the assistant's failure to recognise Winfrey.
Winfrey is due to be awarded the Presidential Medal of Freedom - America's highest civilian honour - later this year because of her contribution to "world peace, or to cultural or other significant public or private endeavours".
The incident arrives as Swiss authorities look to introduce "apartheid"-type plans to separate asylum seekers from its citizens.
The controversial plans aim to place the 48,000 asylum seekers in Switzerland in special centres to ease tensions with local residents.