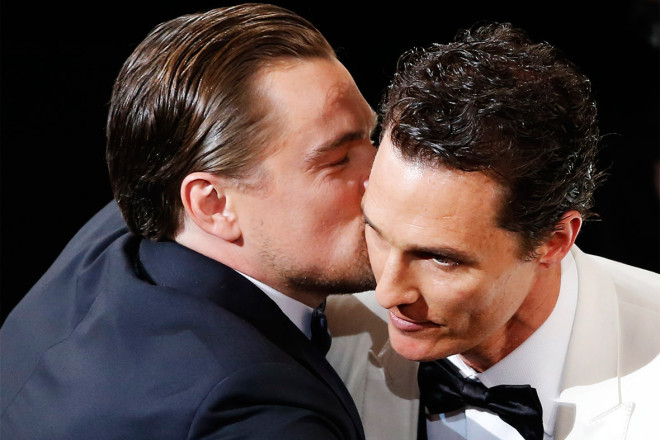 Leonardo Di Caprio and the team of his movie Wolf of the Wall Street went home empty handed at the end of the 86th Academy Awards at the Dolby Theatre in Hollywood.
For the fourth time in his career and on the tenth anniversary of his first appearance at the awards, the 39-year-old DiCaprio failed to win the golden statuette despite being nominated. This time he lost out to Matthew McConaughey for his role in the Dallas Buyer's Club.
His first nomination came after after starring alongside Johnny Depp in the 1993 film What's Eating Gilbert Grape. He has also been nominated for The Aviator and Blood Diamond but again couldn't bag the big prize.
This year's close call for his lead role in director Martin Scorsese's black comedy had five nominations including best actor and best film. The film courted controversy for its explicit sexual content and the new record it set for the number of times the F-Word is used in a feature film.