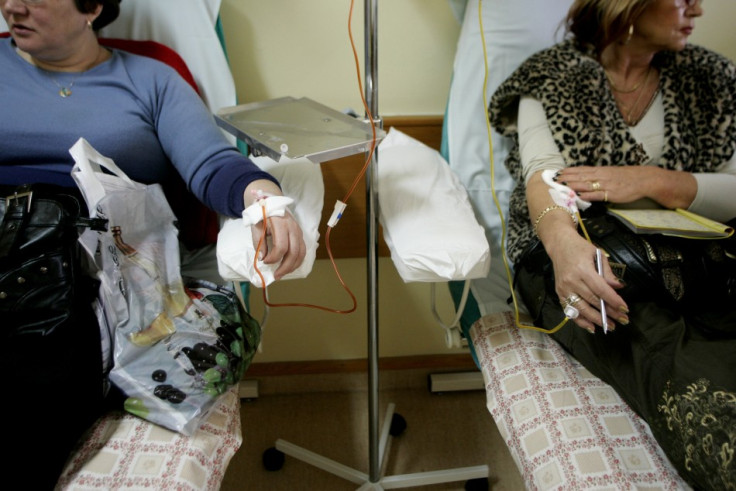 Scientists have discovered that the commonest type of ovarian cancer evolves at a fast enough rate to "dodge" standard treatment.
A study carried out by researchers at Cancer Research UK's Cambridge Research Institute examined cells taken from those with serious ovarian cancer who had undergone initial platinum chemotherapy and had proven resistant to further treatment by this method, according to an article in The Journal of Pathology.
The resistant cells were discovered to have continued to evolve and acquired many genetic mistakes, some of which could have caused the cells to stop responding to chemotherapy.
Around 80 percent of patients with ovarian cancer benefit from platinum chemotherapy, but the disease returns in the majority of cases.
With more than 6,500 new cases of the disease diagnosed every year in the UK - around 126 women a week - resistance to treatment is a serious problem.
"These intriguing results show for the first time how some ovarian cancer cells evolve quickly and acquire changes in their genetic makeup, which may help them evade treatment with platinum chemotherapy," said the article's lead author, Dr James Brenton, research clinician at Cancer Research UK in Cambridge.
"In effect, drugs that would normally home in on and attack a distinct genetic weak spot in cells are now presented with a constantly changing target - so cancer cells become resistant to this treatment.
"Unravelling the secrets of how these ovarian cancer cells accumulate these genetic errors may allow scientists to target these vulnerabilities with new drugs. The next stage is to investigate if drugs can be developed to target these genetic faults."
Dr Julie Sharp, Cancer Research UK's senior science information manager, said: "A third of women diagnosed with ovarian cancer are now likely to survive their disease for at least ten years. But relapse is a very real problem."
"This exciting research shines light onto why the most common type of ovarian cancer can become resistant to standard treatment - providing new avenues of research to benefit patients and, ultimately, increasing survival from this disease."